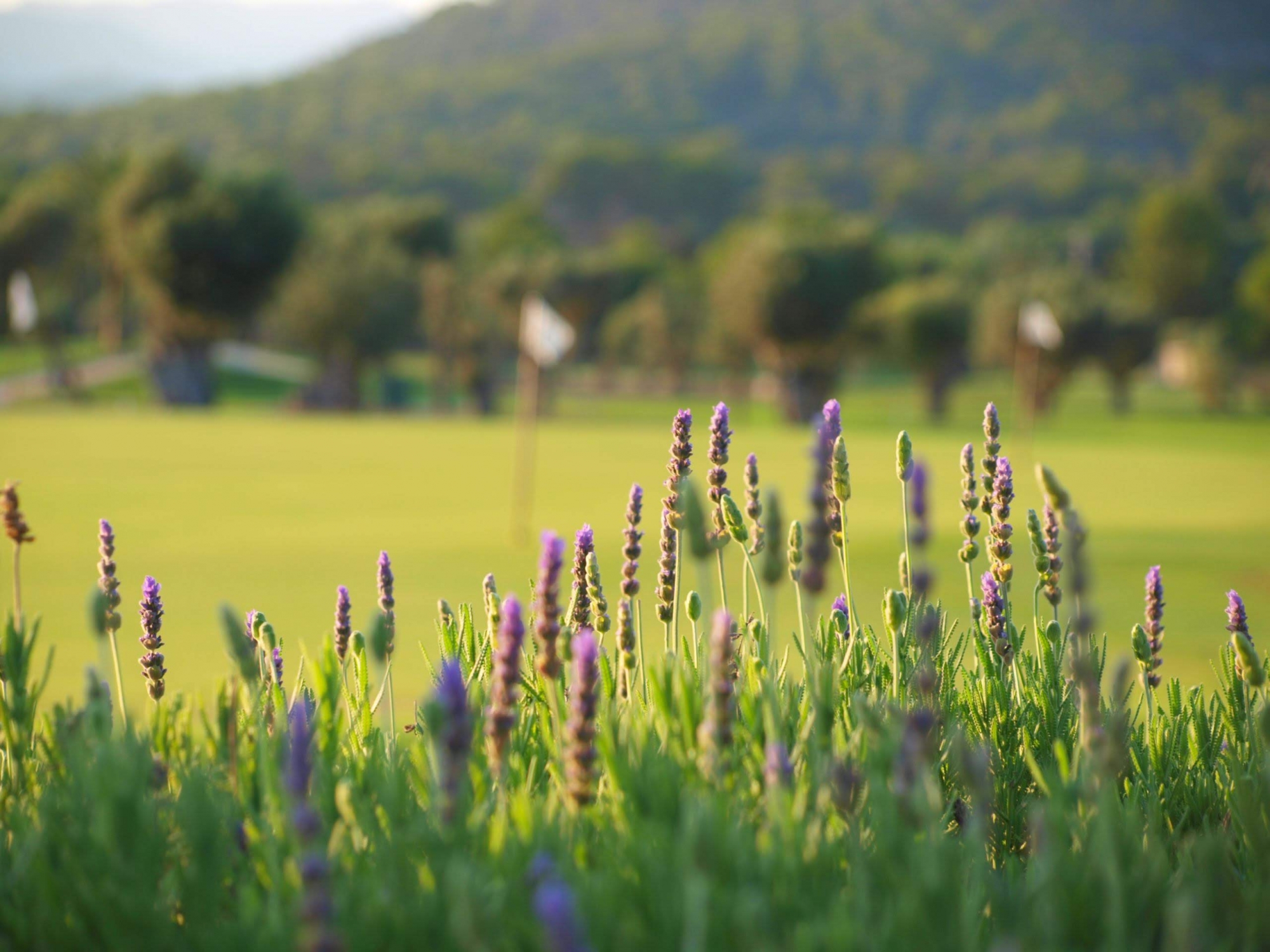 Find balance and your divine center. Namaste.
Yoga – T Golf Calvia
At T Yoga studio Julia Tamsen shares her passion for Vinyasa Yoga.
As passionate as most of you are about your golf game, Julia Tamsen is about yoga. For over 15 years she has been practicing a variety of yoga styles with many different yoga teachers. Hatha Yoga, Iyengar, Kundalini, Power, Heat and finally Vinyasa Flow Yoga, she has studied them all.
After ten years of intensive study and practice she decided it was time to share all that she learned and completed the 500h yoga teacher training with INSPYA YOGA, an Australian based team of yoga teachers, teaching all around the world.
Vinyasa is a type of yoga that links movement and breath to attain balance in the mind and body. From the Sanskrit "to place in a special way," Vinyasa aligns a deliberate sequence of poses with the breath to achieve a continuous flow.
Today even the German national soccer team is trained by a well-known yoga teacher. You will definitely benefit from a regular yoga practice in your golf as much as in your general well-being.
We offer yoga classes from Tuesday to Friday at 10.00 am. Beginners, intermediate and advanced classes. A class is 90 minutes. Mats and all props are available in the studio. Our chef Isaac from our club restaurant T-elicious pampers you with a healthy yoga lunch after the practice.