Immerse yourself in creative Mediterranean cuisine
Gastronomy – T-elicious Calvia
Experience modern Mediterranean cuisine based on fresh, organic, farm-to-table products in a one-of-a-kind setting.

Each of our dishes offer a combination of elegance and sophistication, with a blend of unique ingredients served in a charming countryside setting overlooking the 14th hole. Using local "fresh from the market" products, the dishes transmit the full flavour of the Mediterranean with an International – Asian touch. Here you will find everything from traditional to the cutting-edge. Completing the dining experience is our unbeatable venue set in the charm of our lovingly restored 19th century Mallorcan farmhouse. Our restaurant is open every day from 9.00 to 21.00 hours and the kitchen from 12.00 to 19.00 hours.
A feast for the senses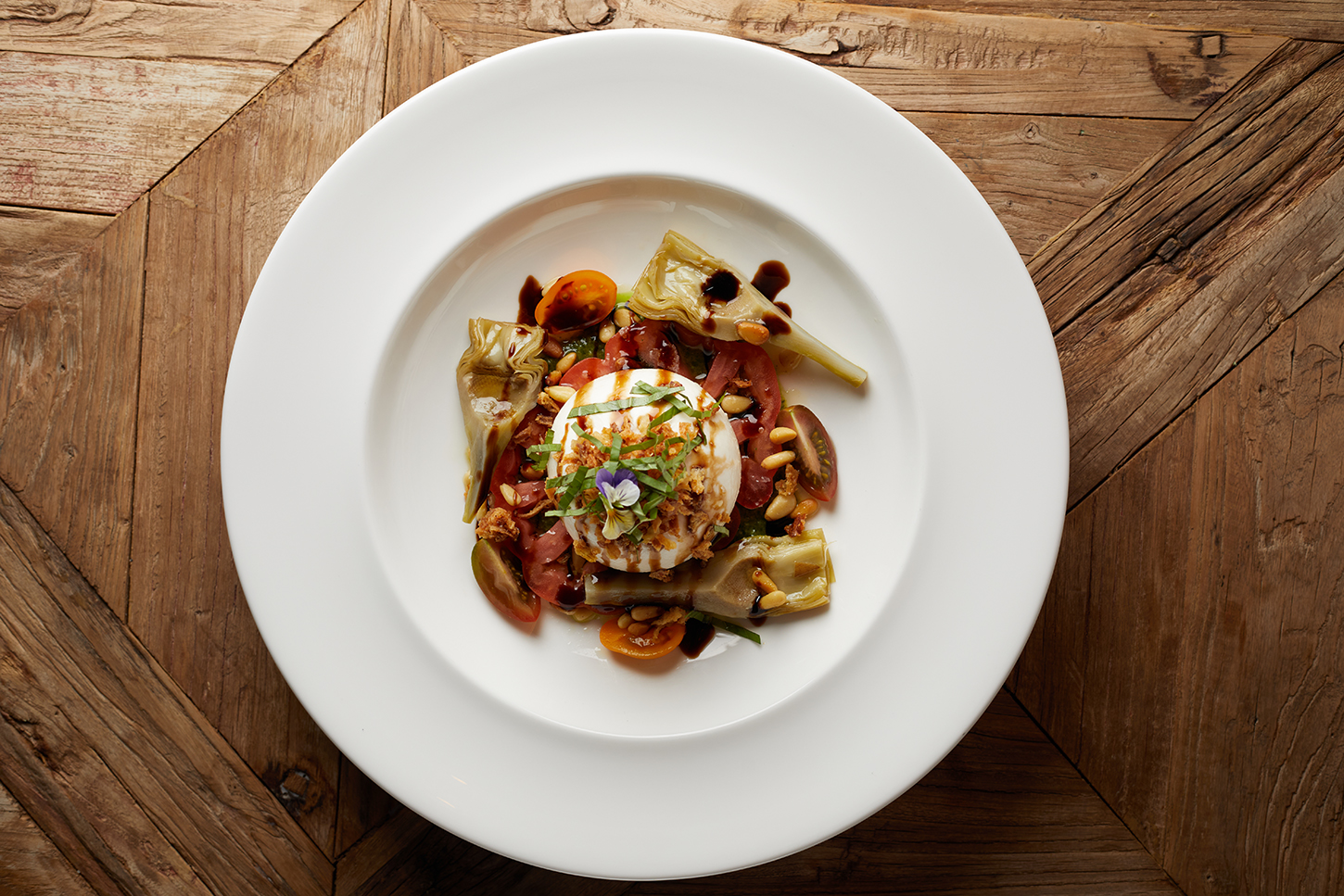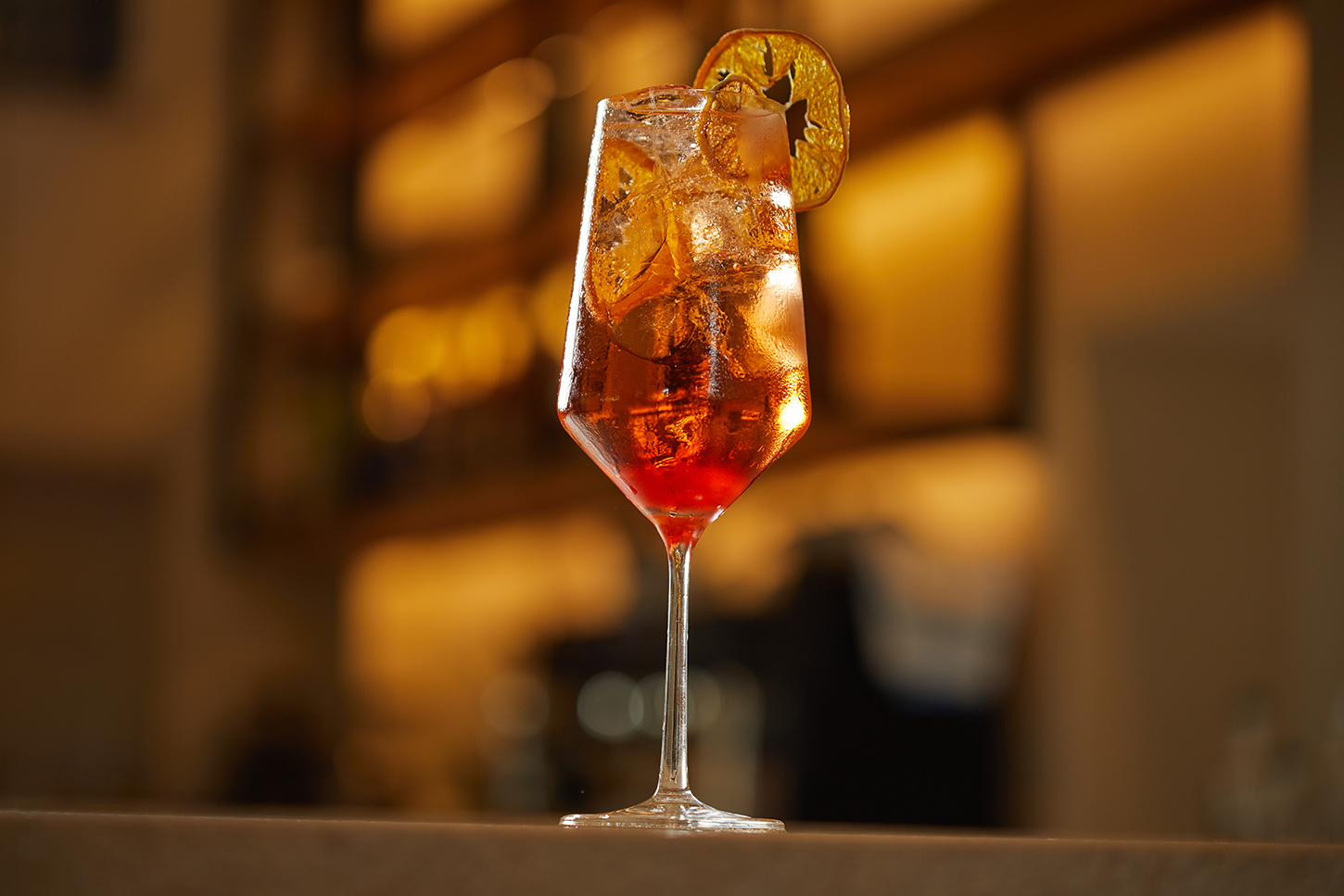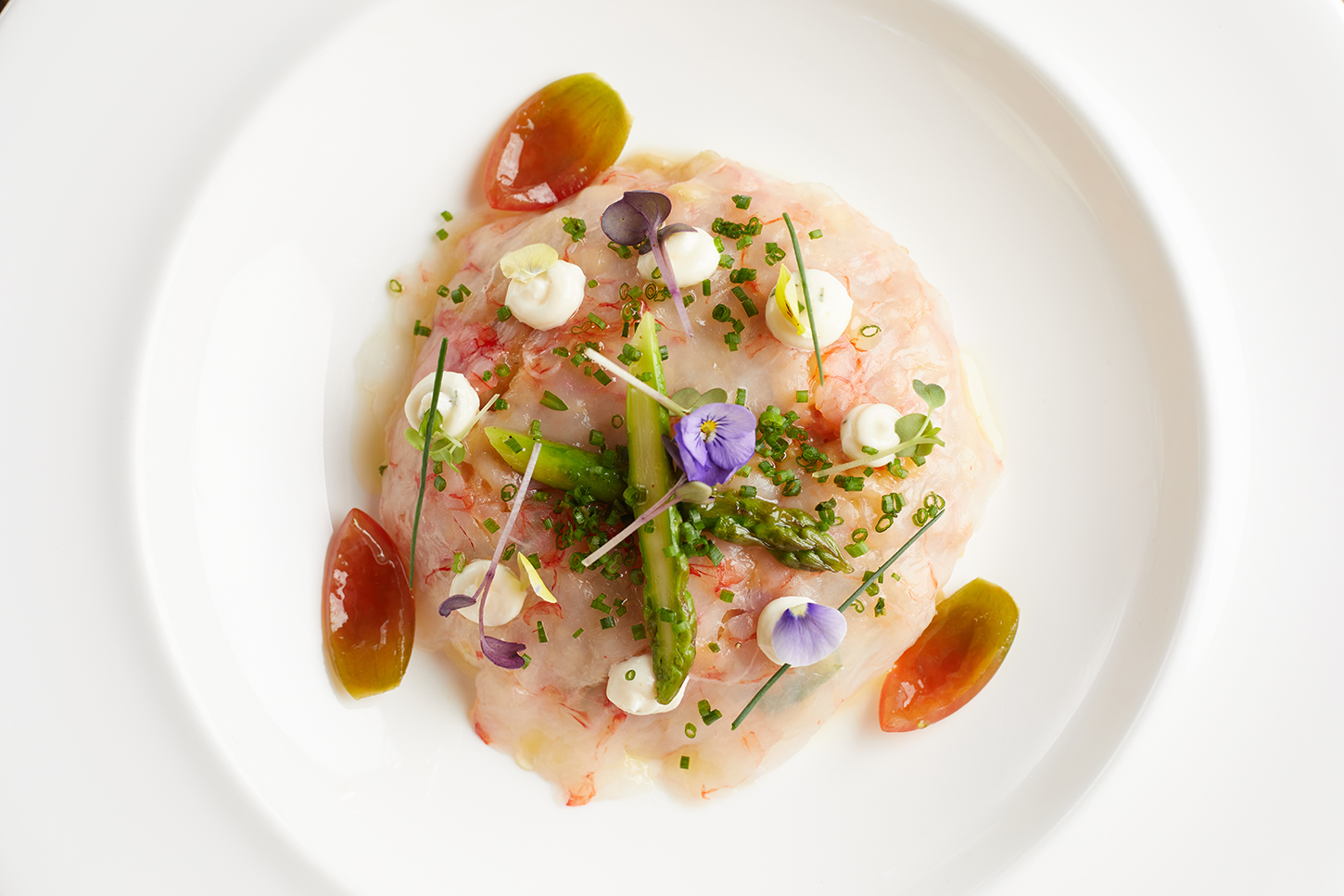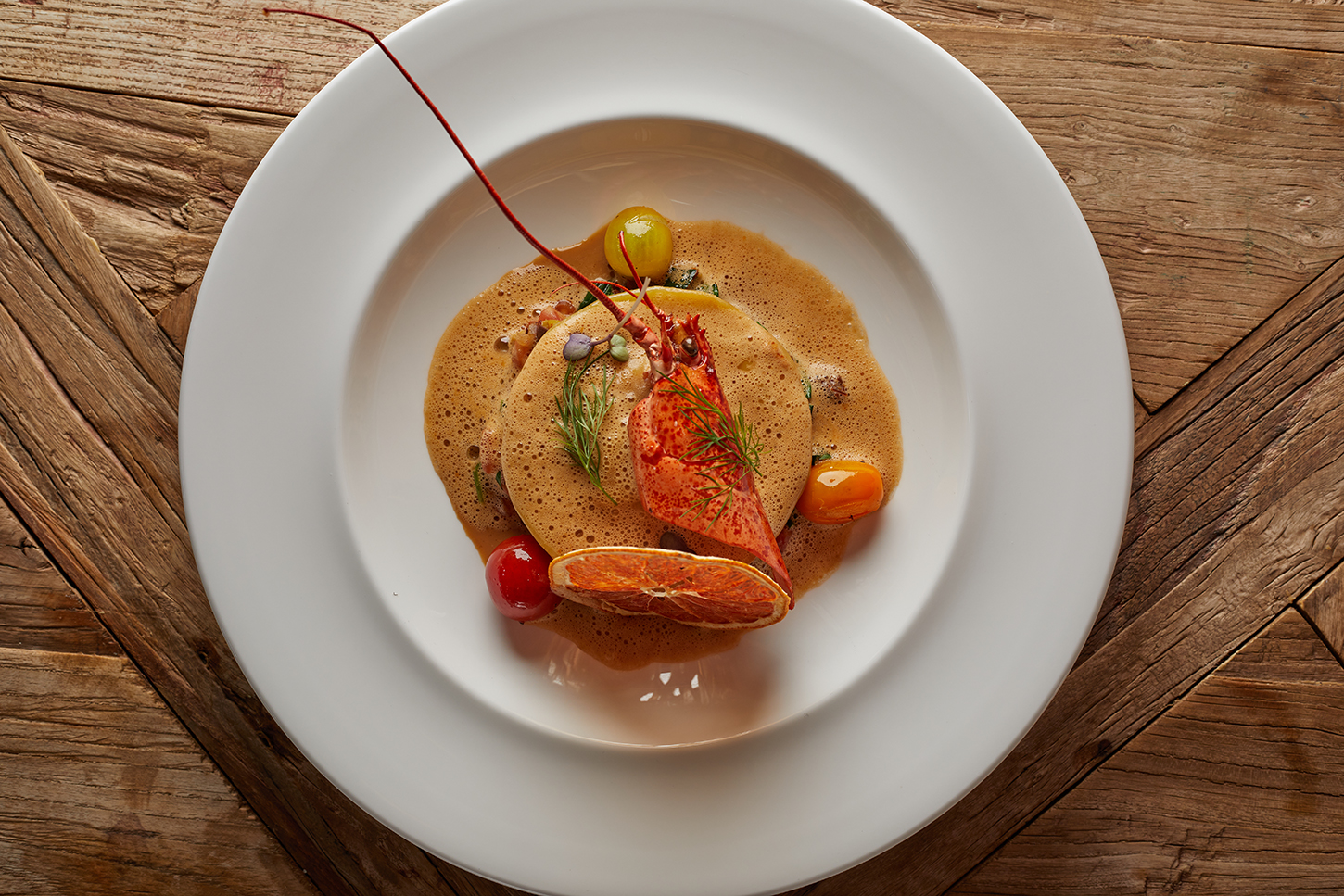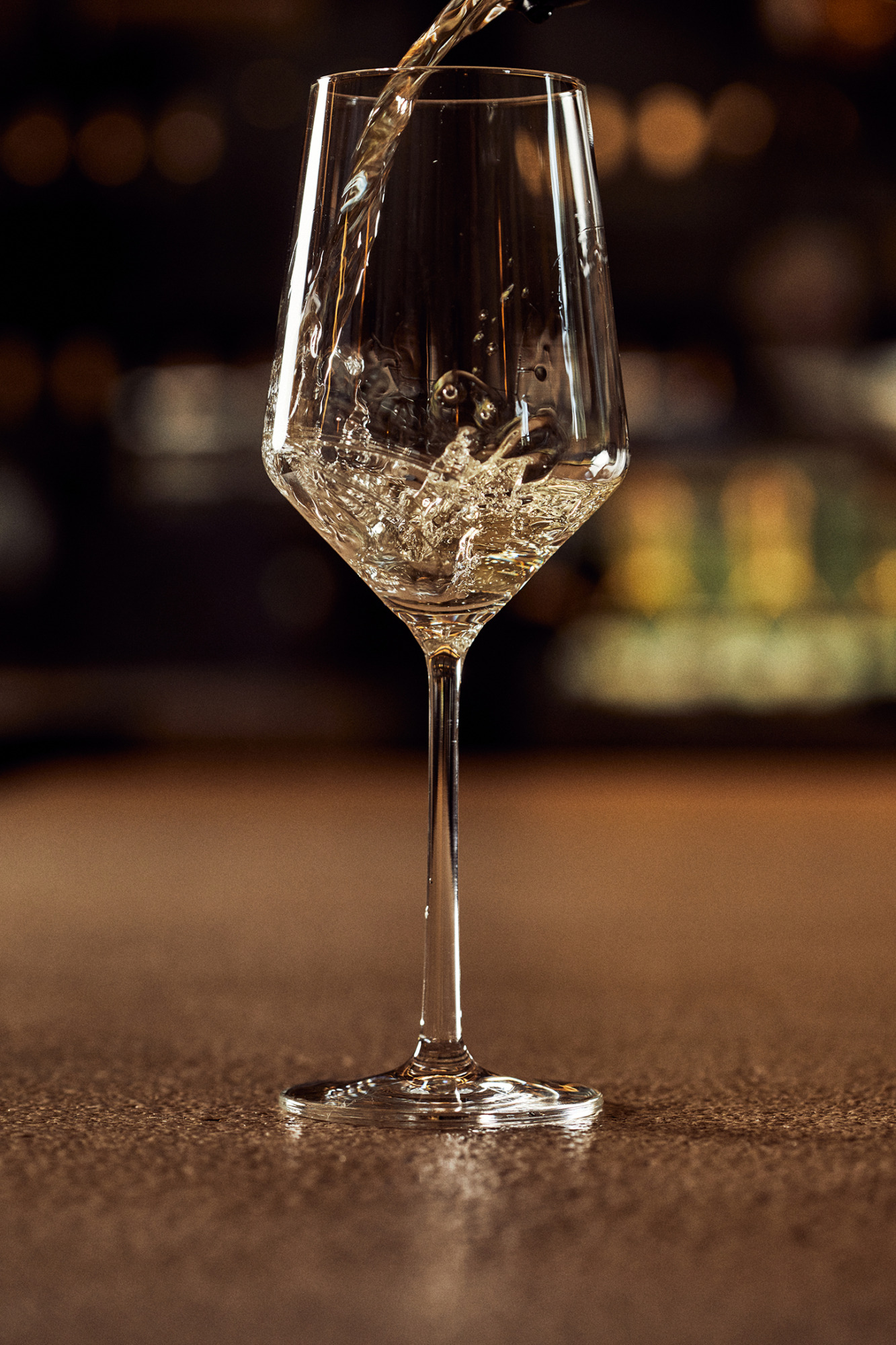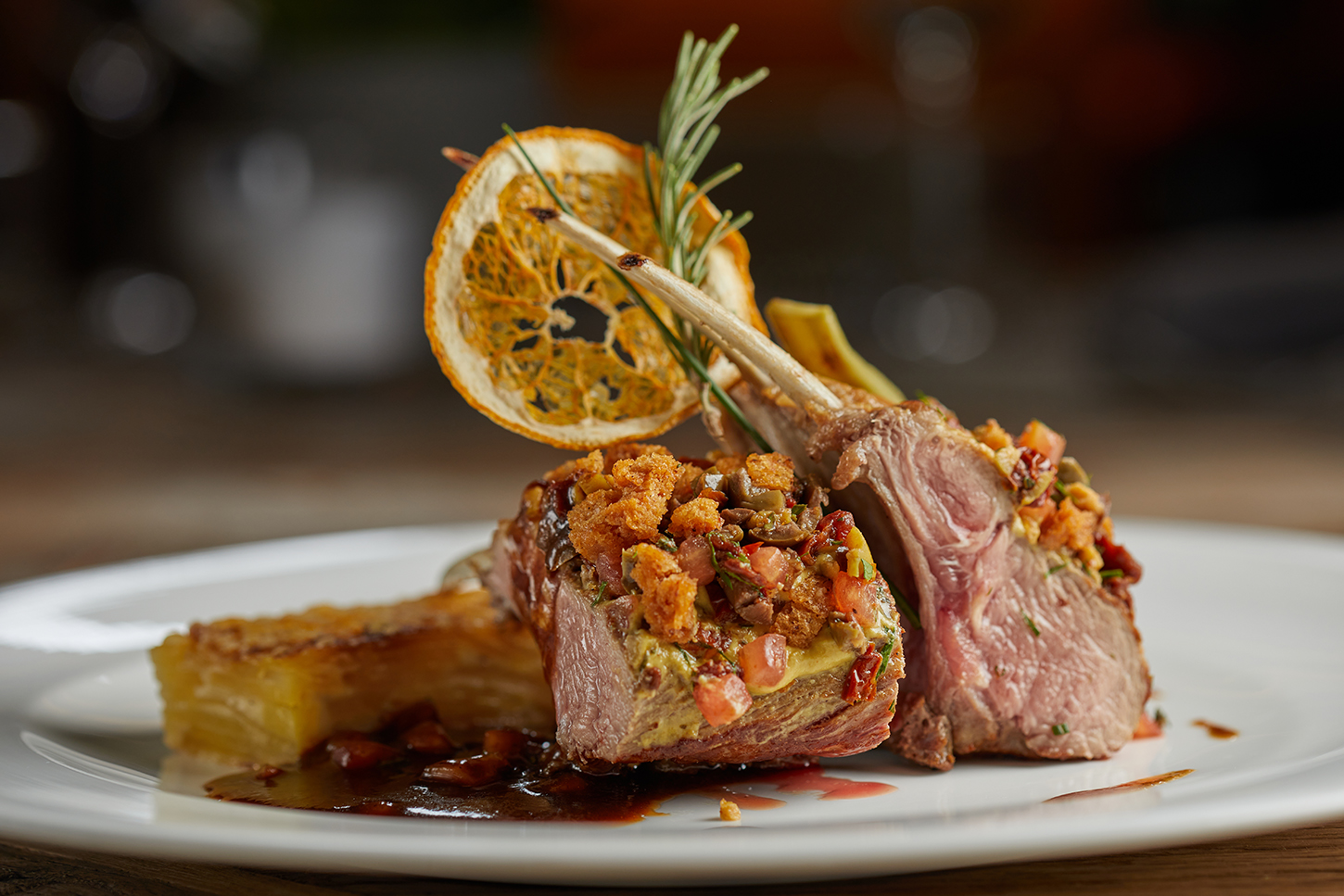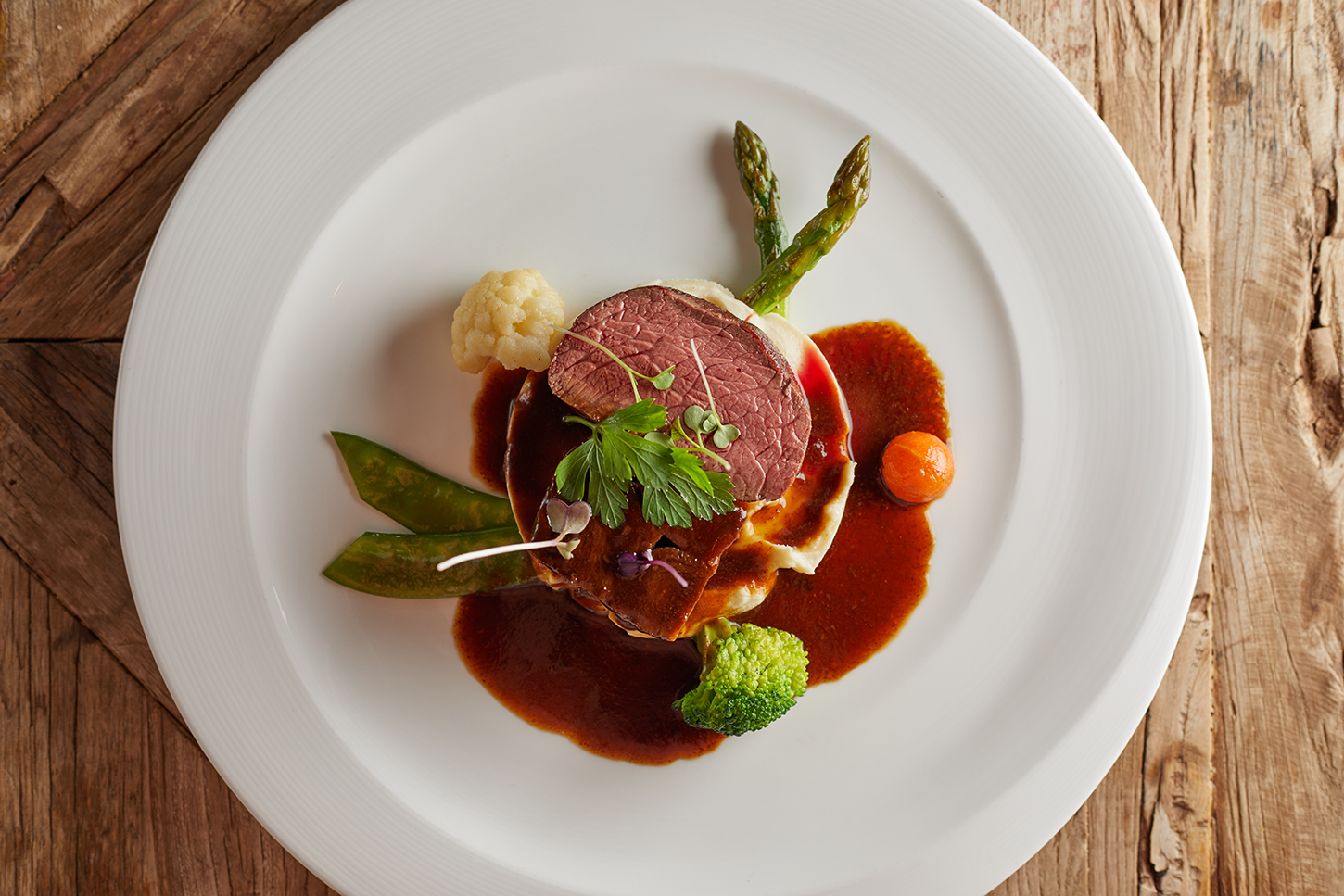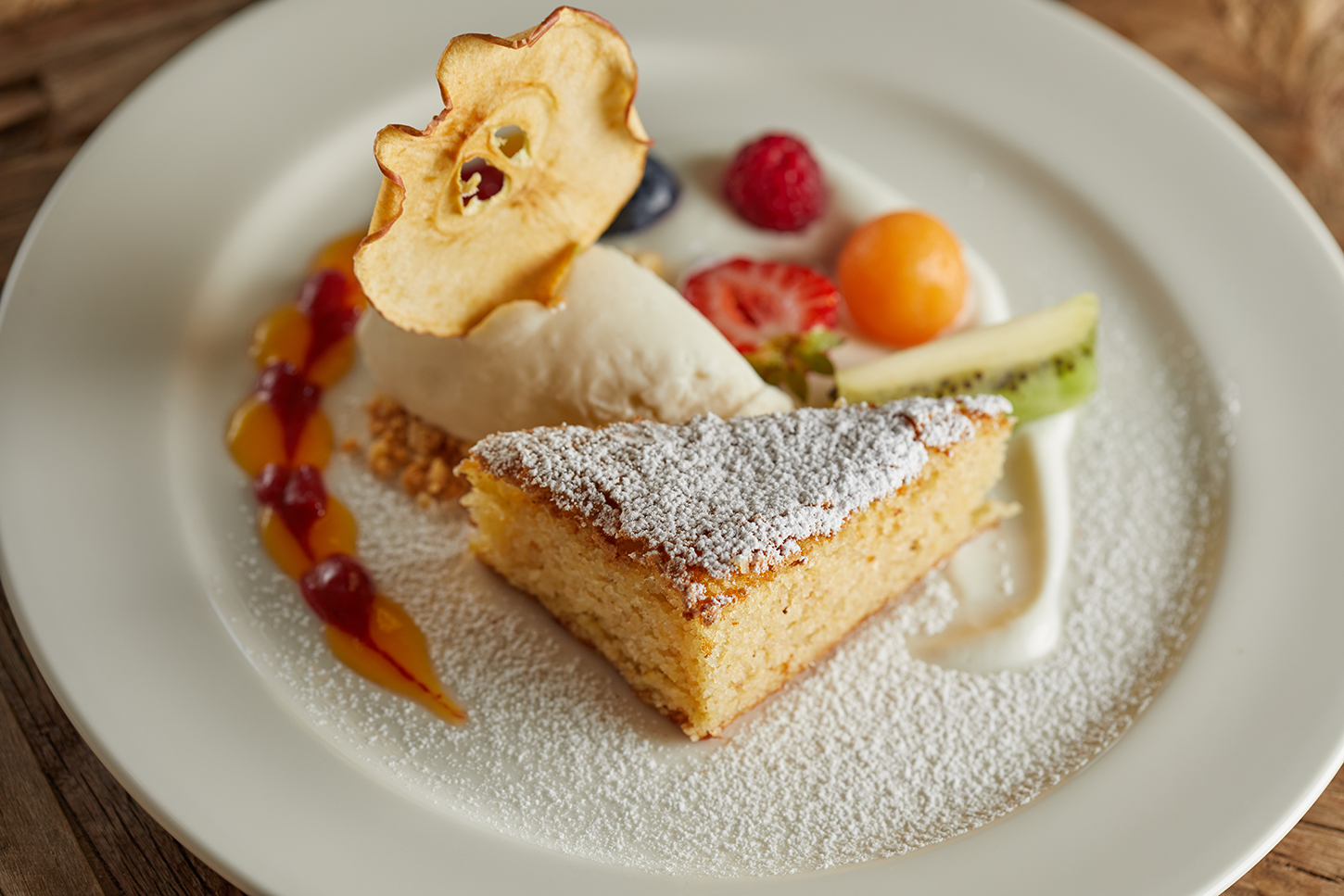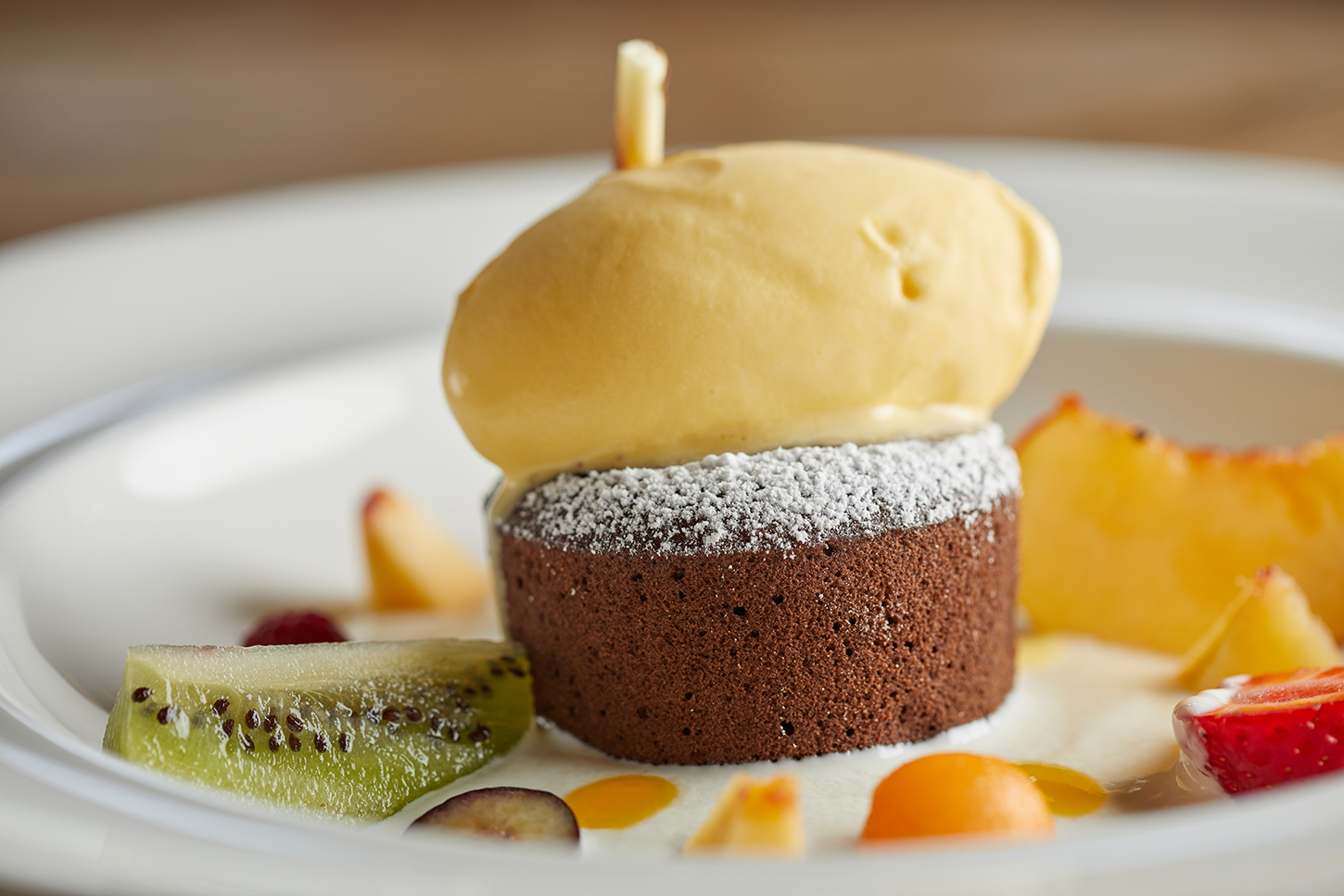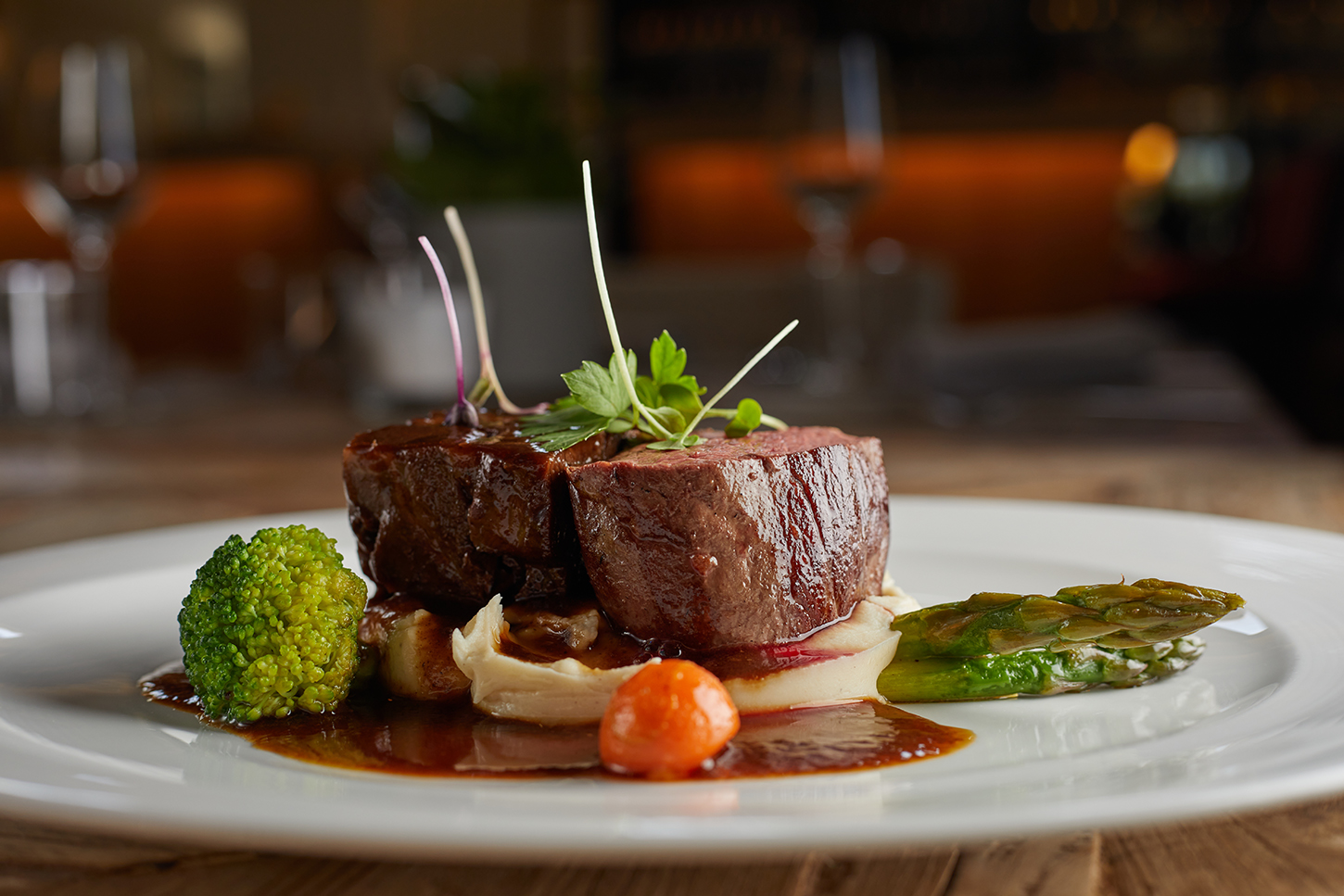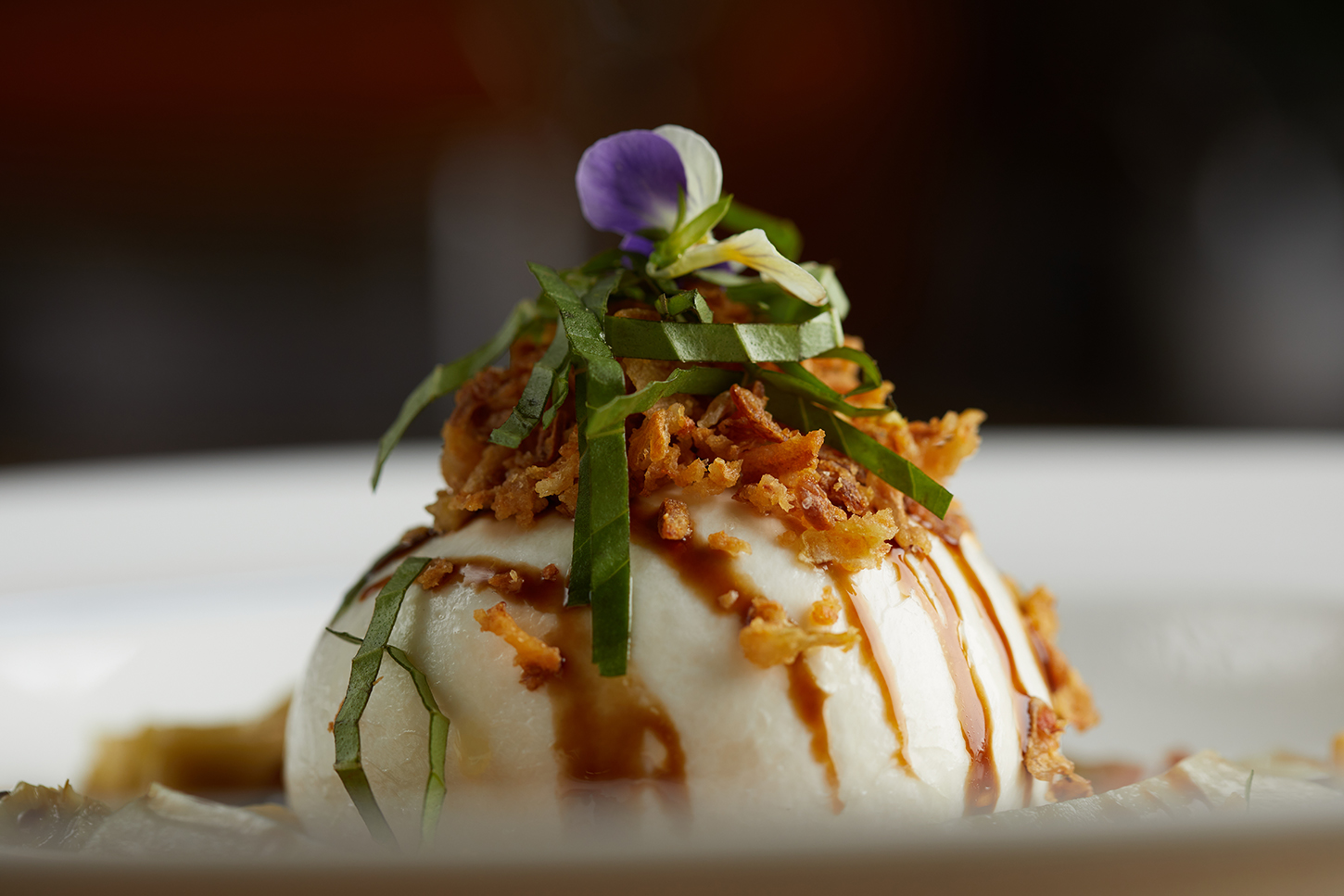 Restaurant & Chimney
For a cosy retreat the Restaurant and Chimney offers a charming setting for your next lunch or event. Surround yourself in the old-world charm of our interior restaurant with its roaring fireplace and old stone work. On the occasional chilly day in Mallorca there is no better place to be.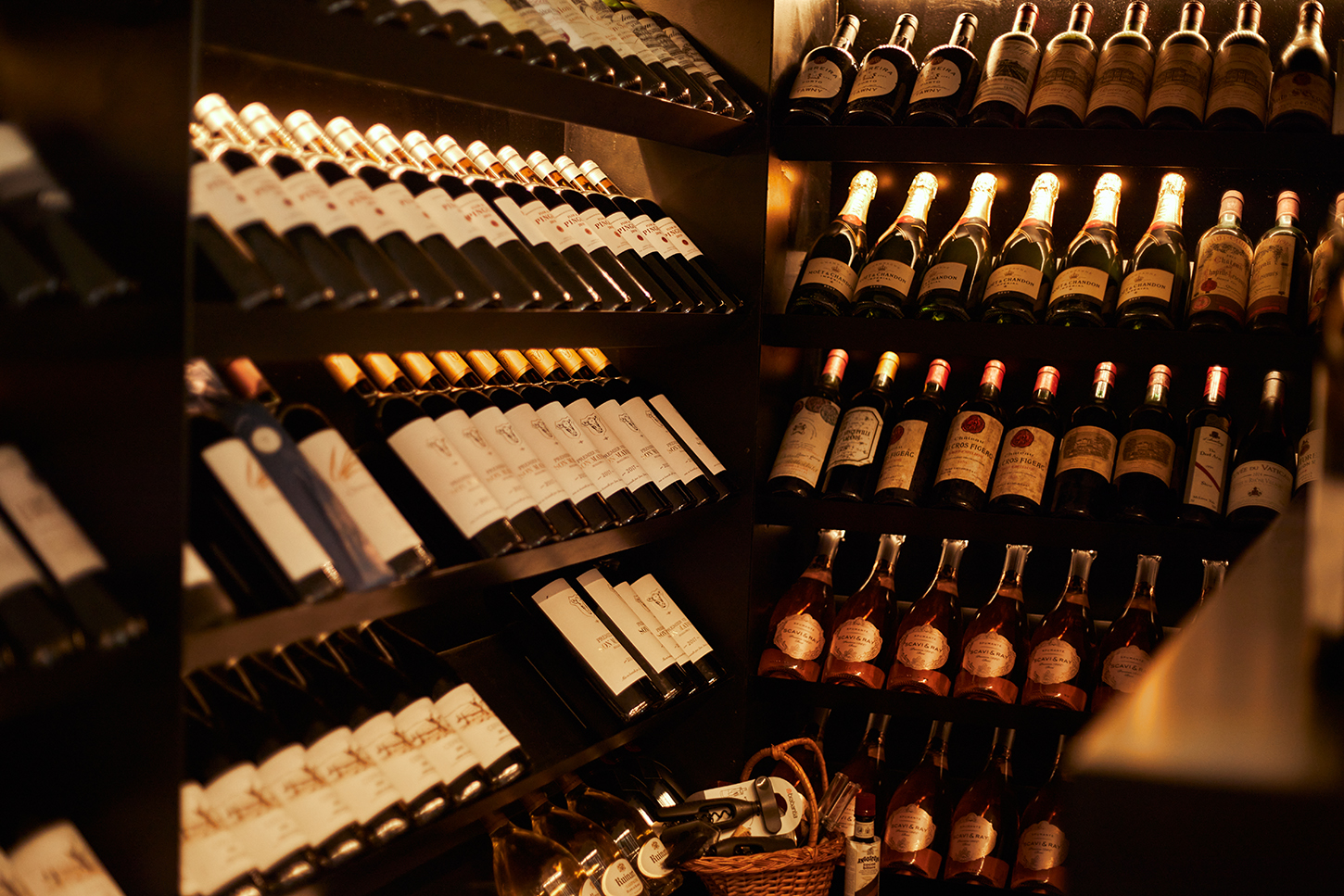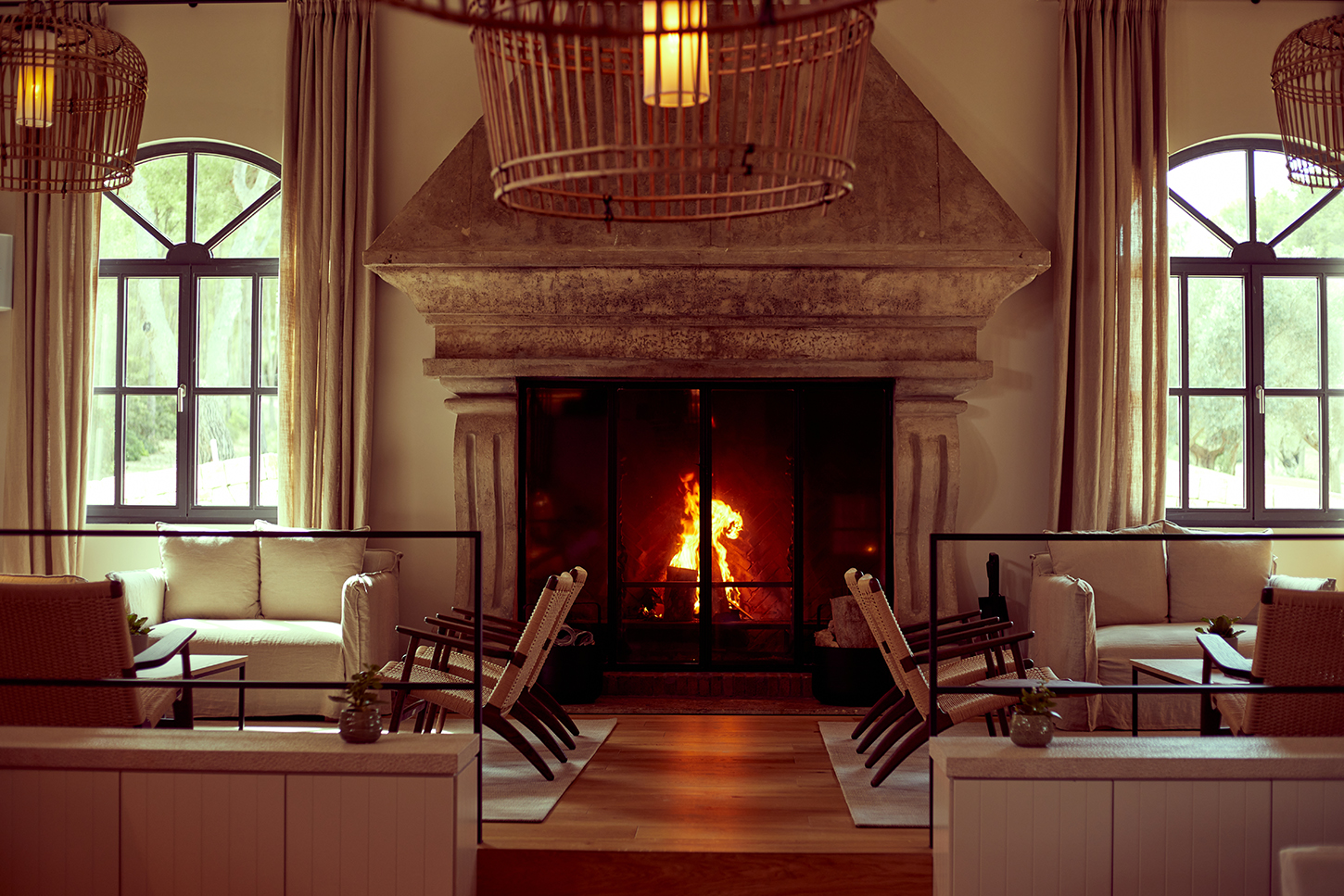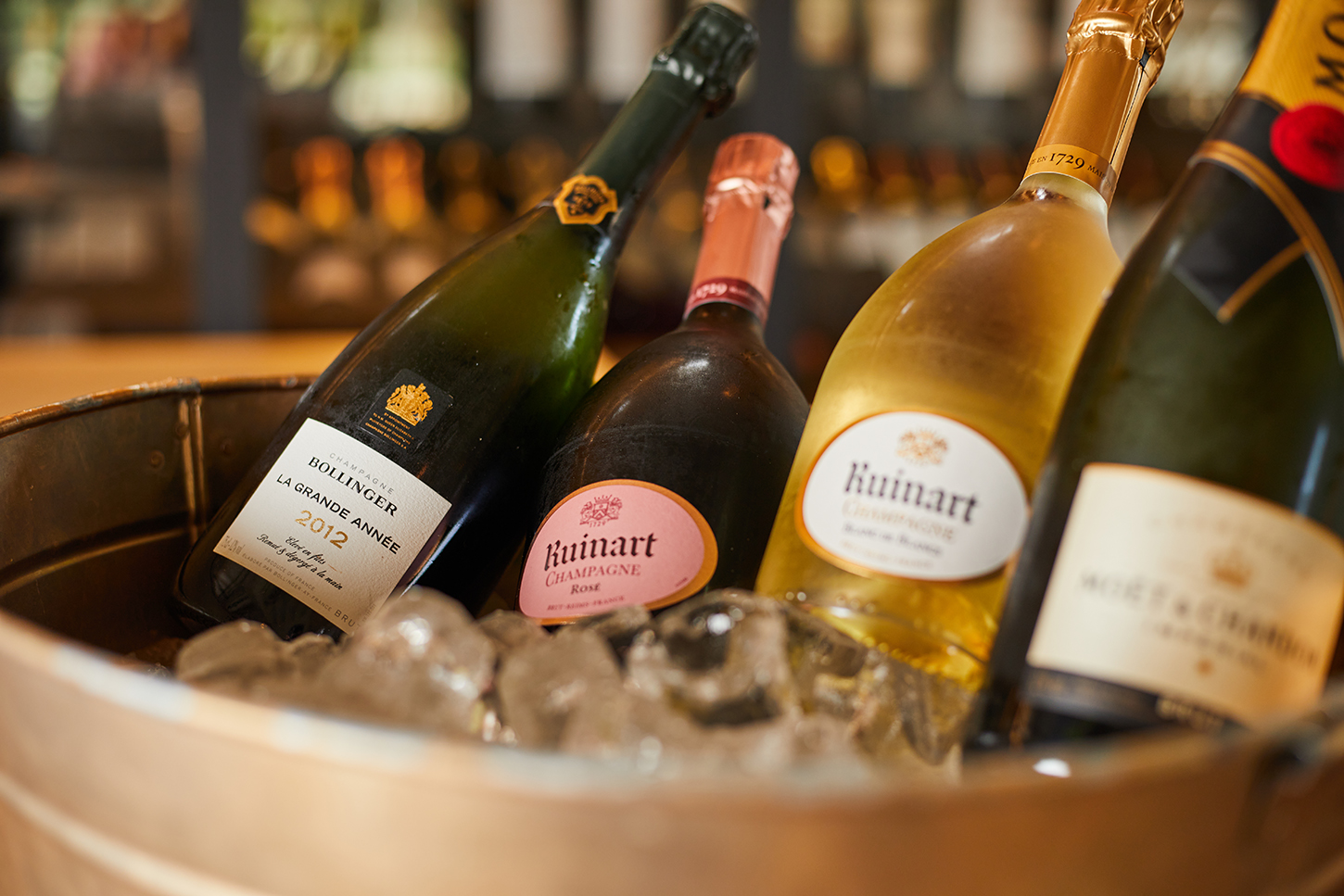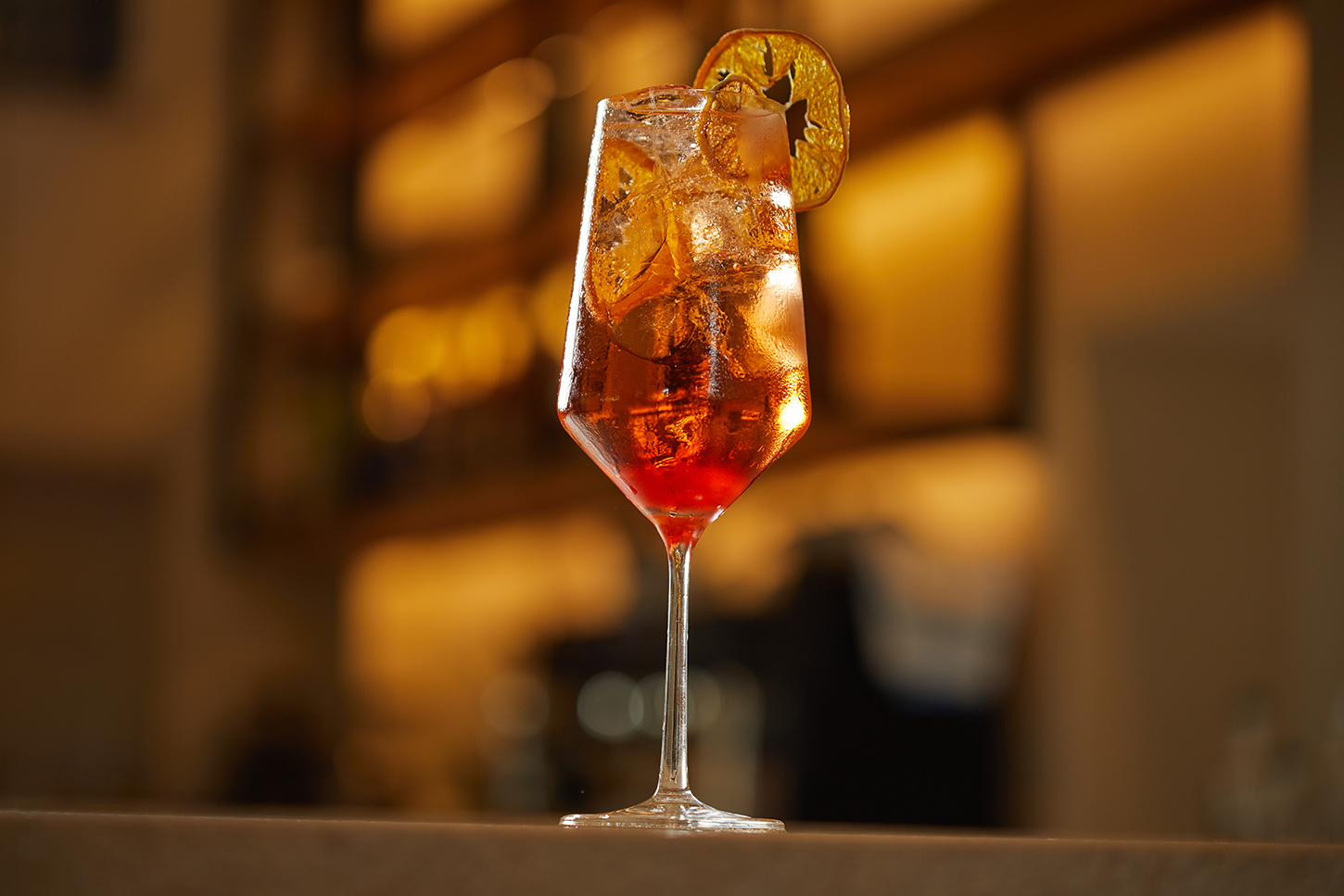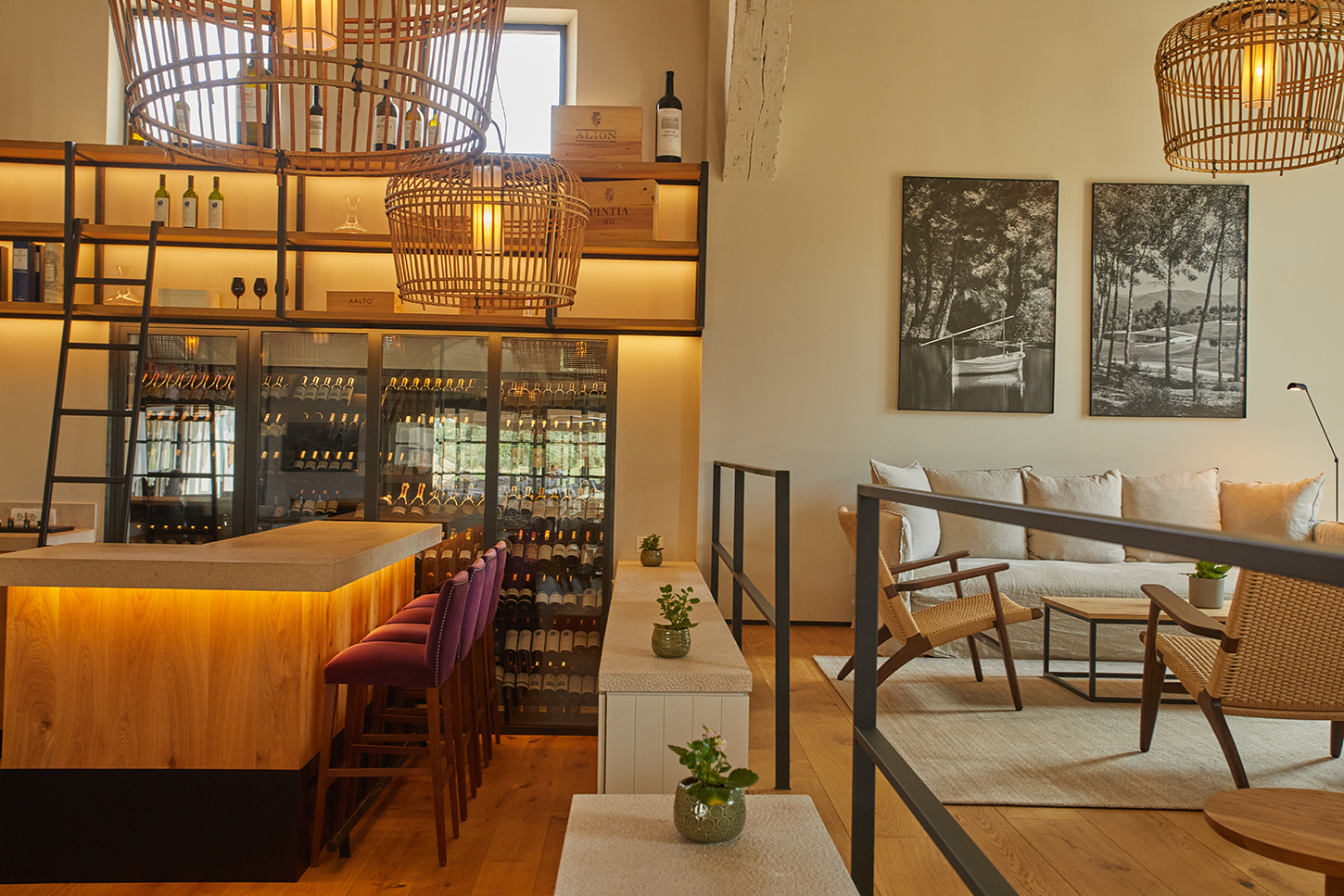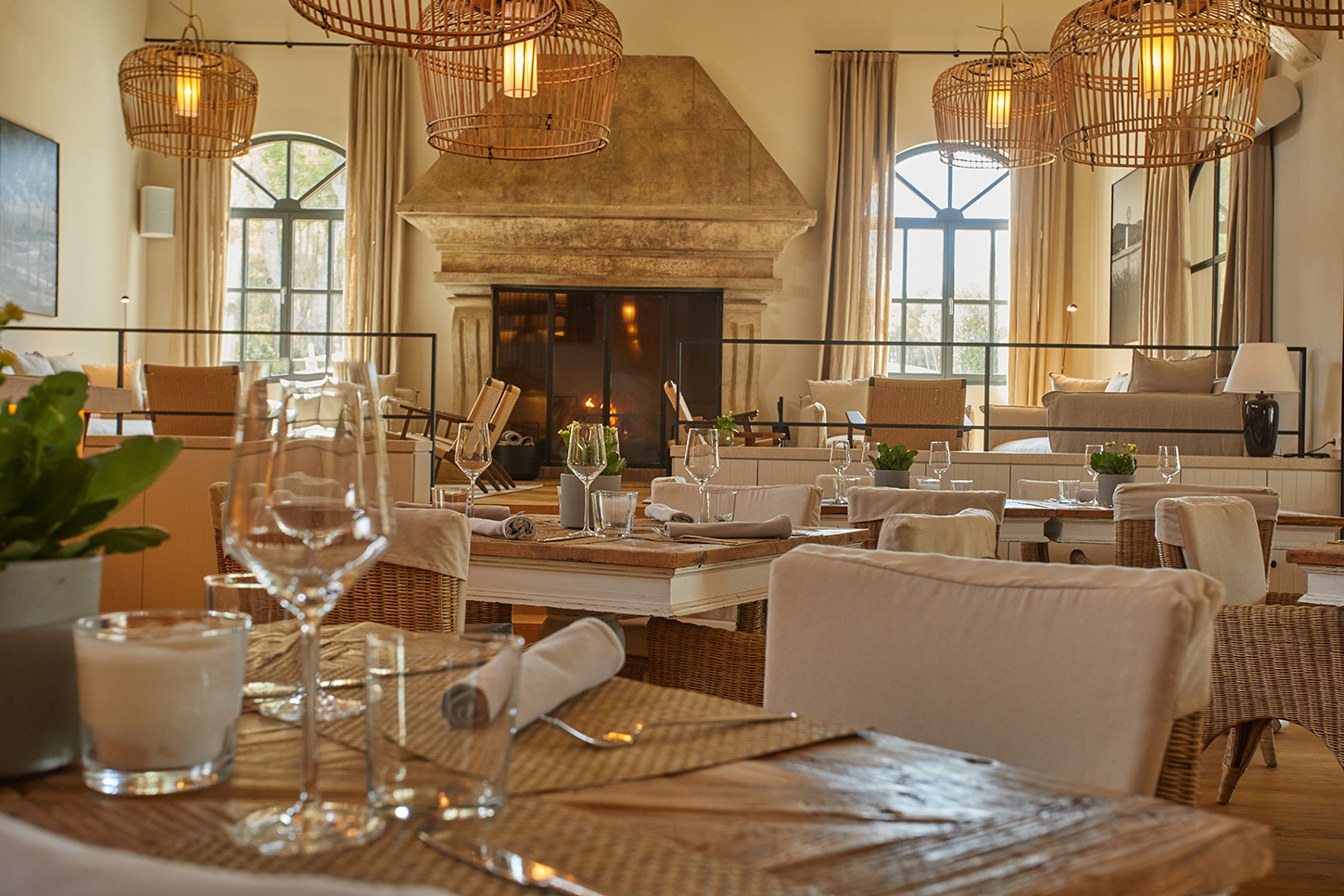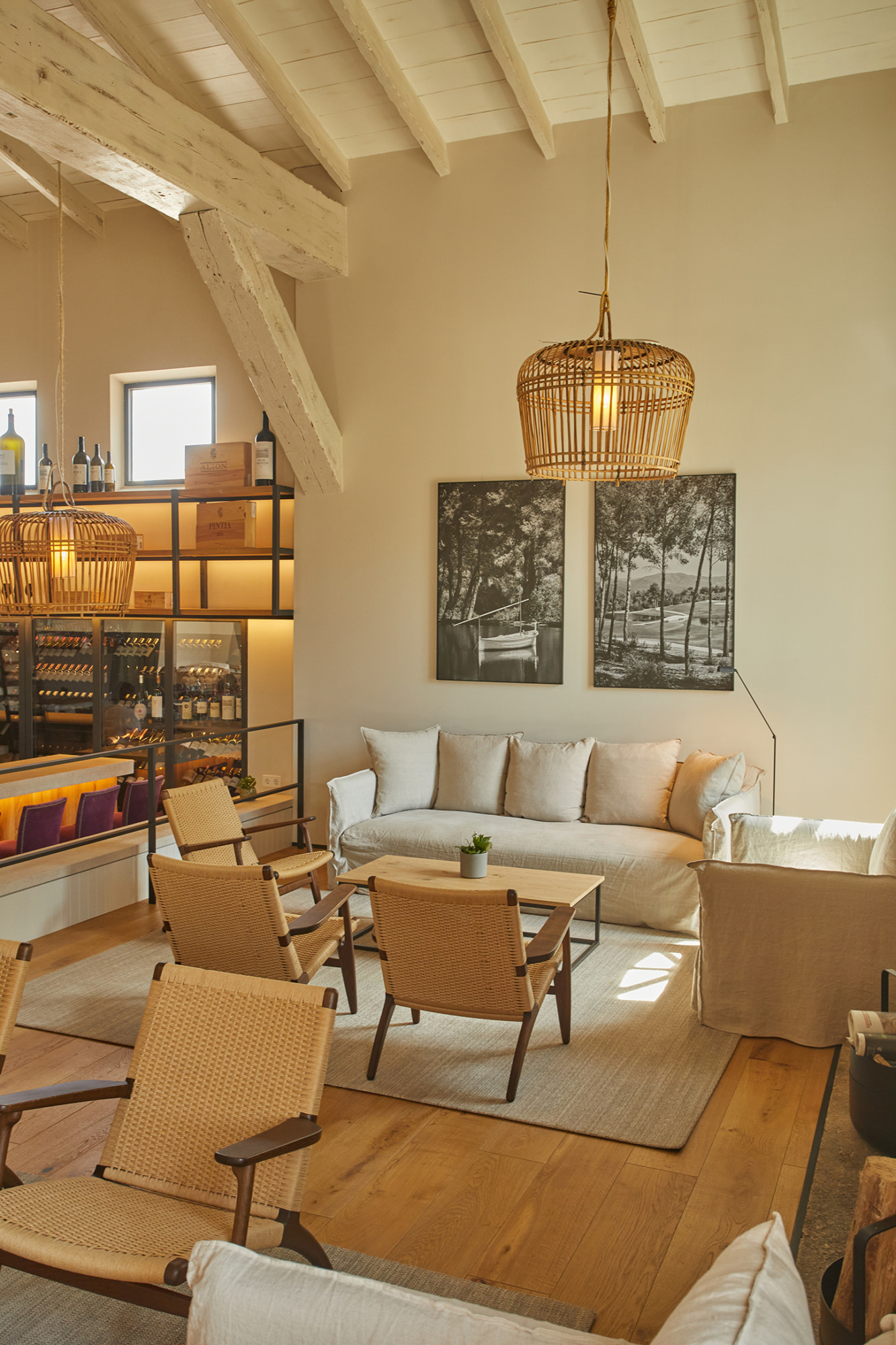 Rooftop
For a truly magical experience, our rooftop lounge offers a hideaway among the trees. Imagine enjoying a cool afternoon drink or an intimate evening meal among the stars. That is what our rooftop terrace has to offer all with sensational panorama views over the course and the Tramuntana Mountains.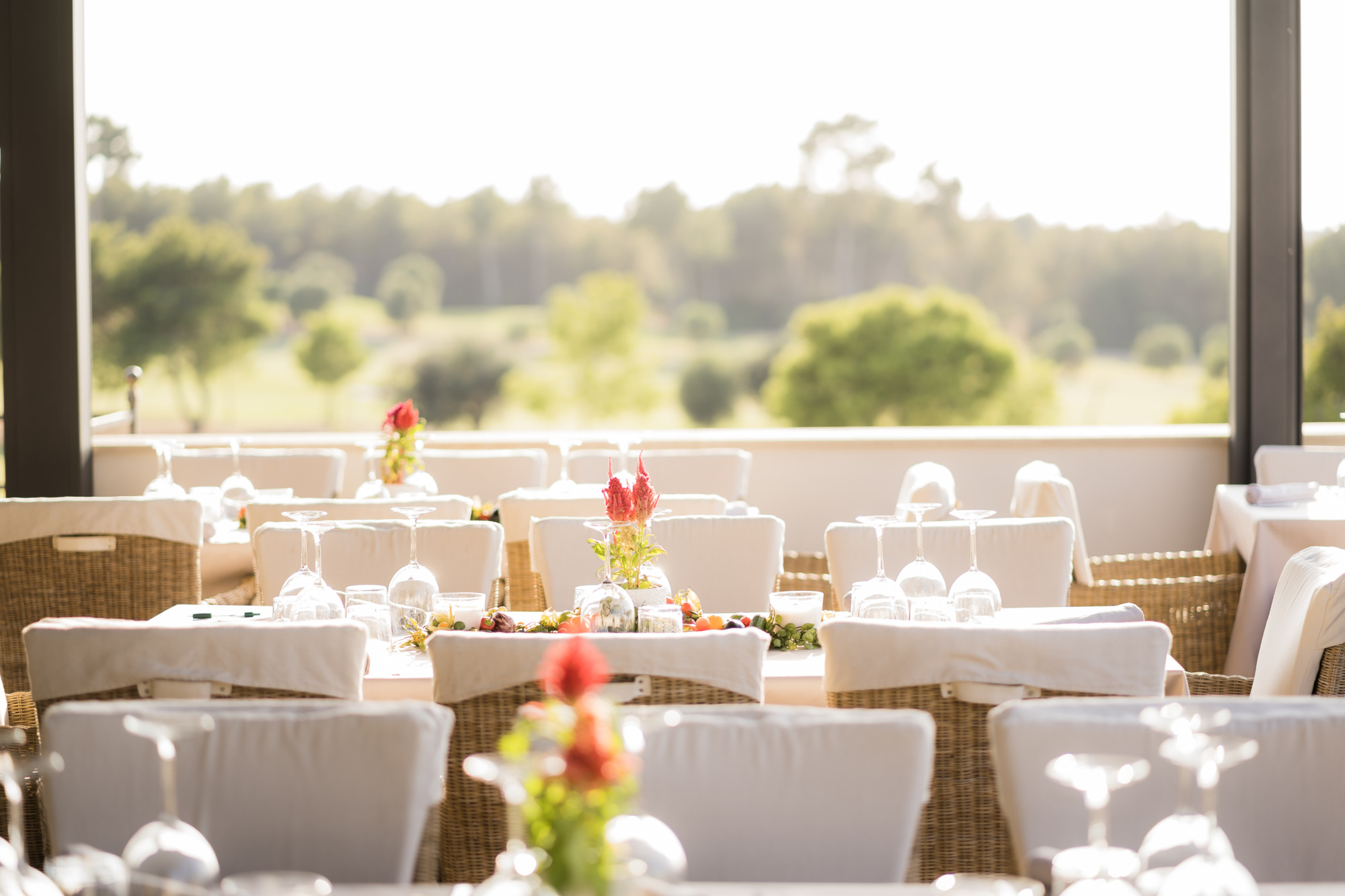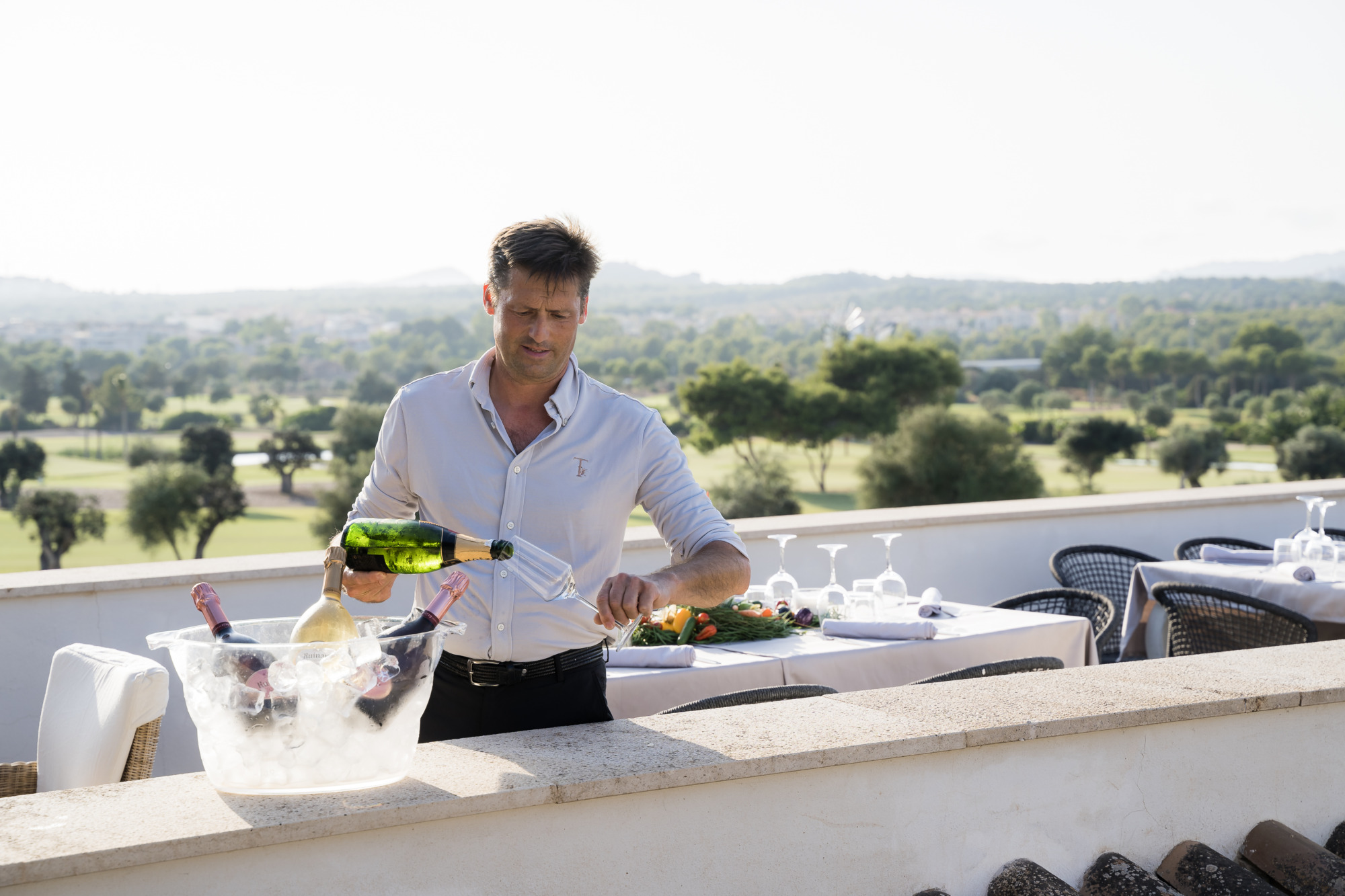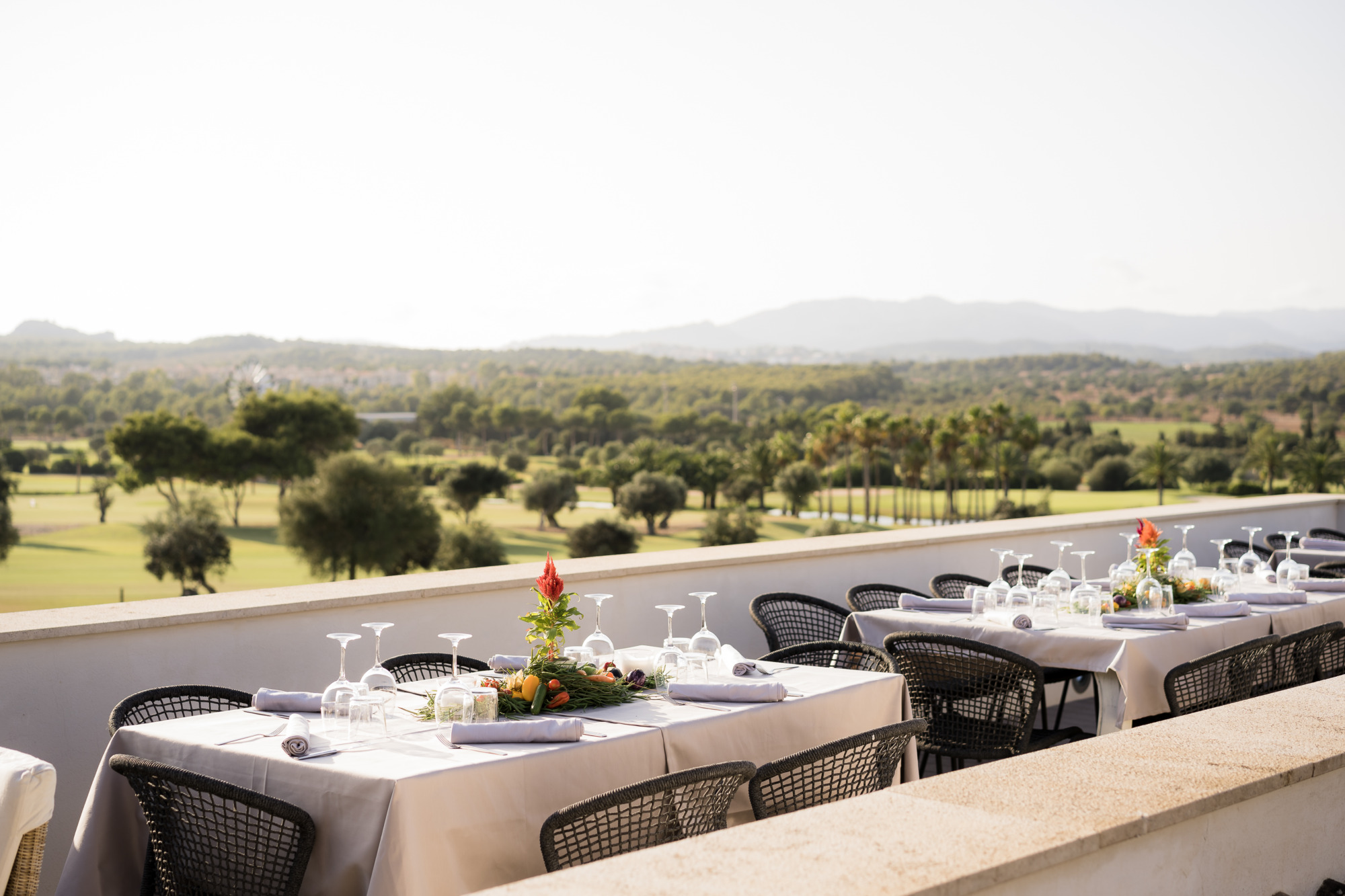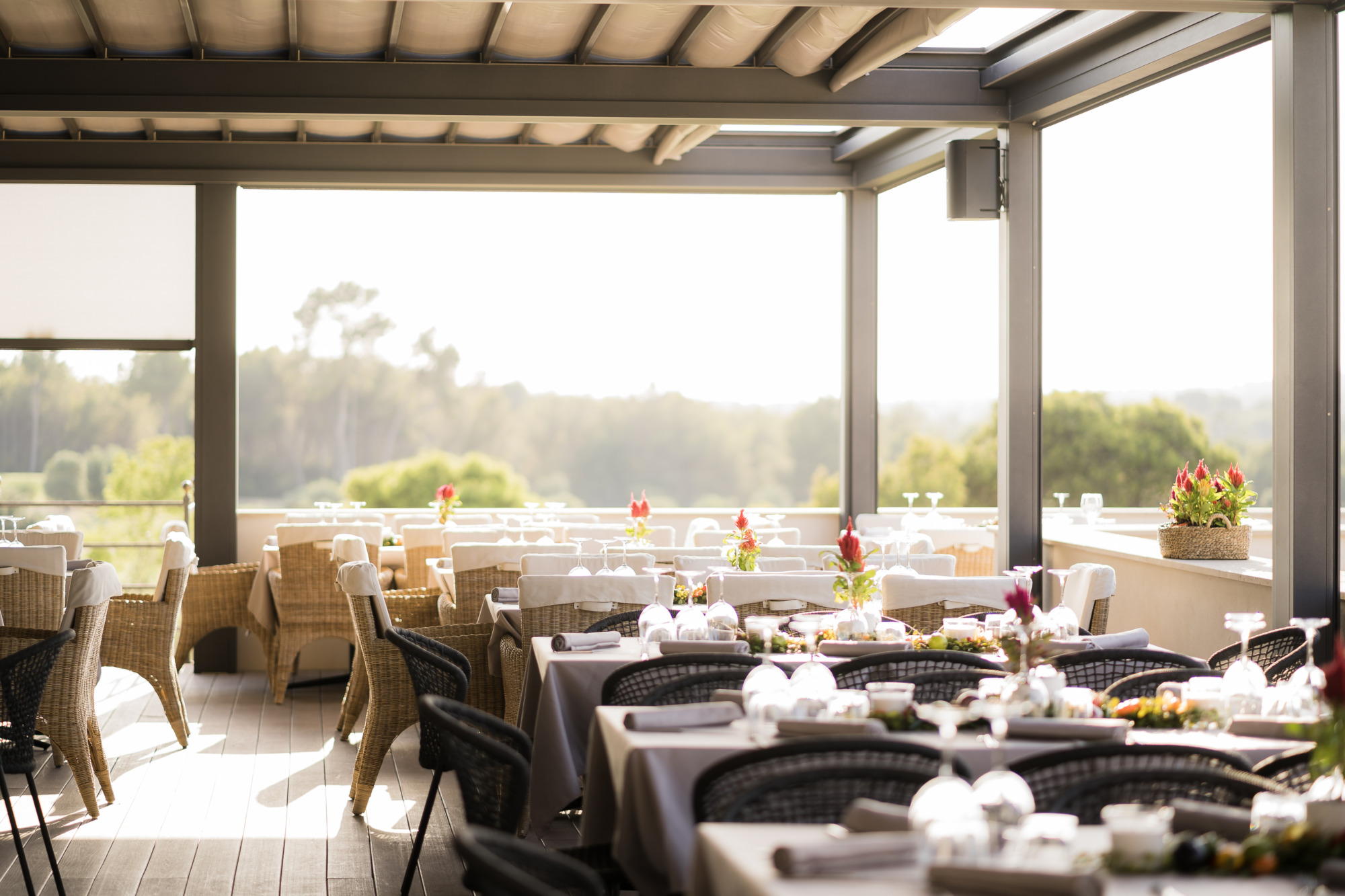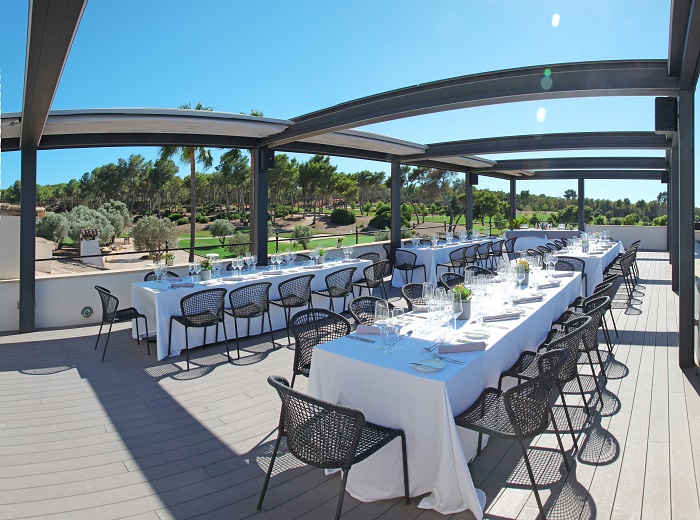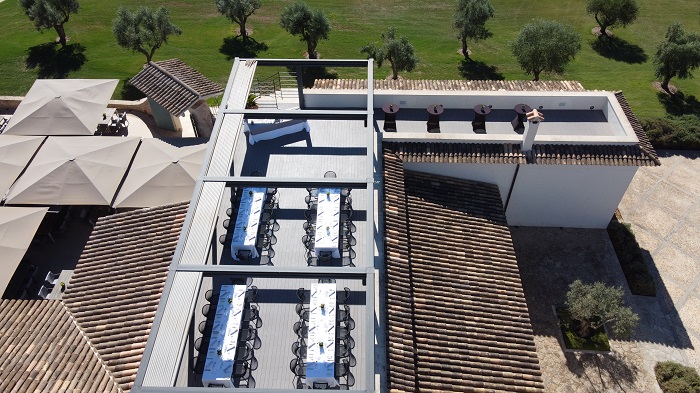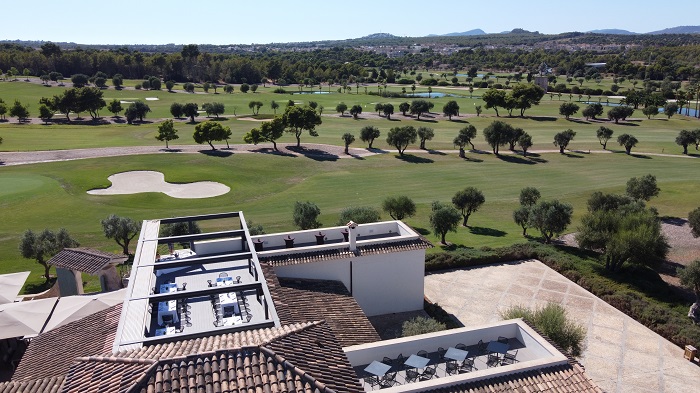 Terrace
Wind down after your round with a cool drink or enjoy an unforgettable meal on our recently renovated outdoor terrace. Enjoy and afternoon watching the players make their way up to the 18th green or an evening surrounded by the best of Mediterranean flora and fauna.