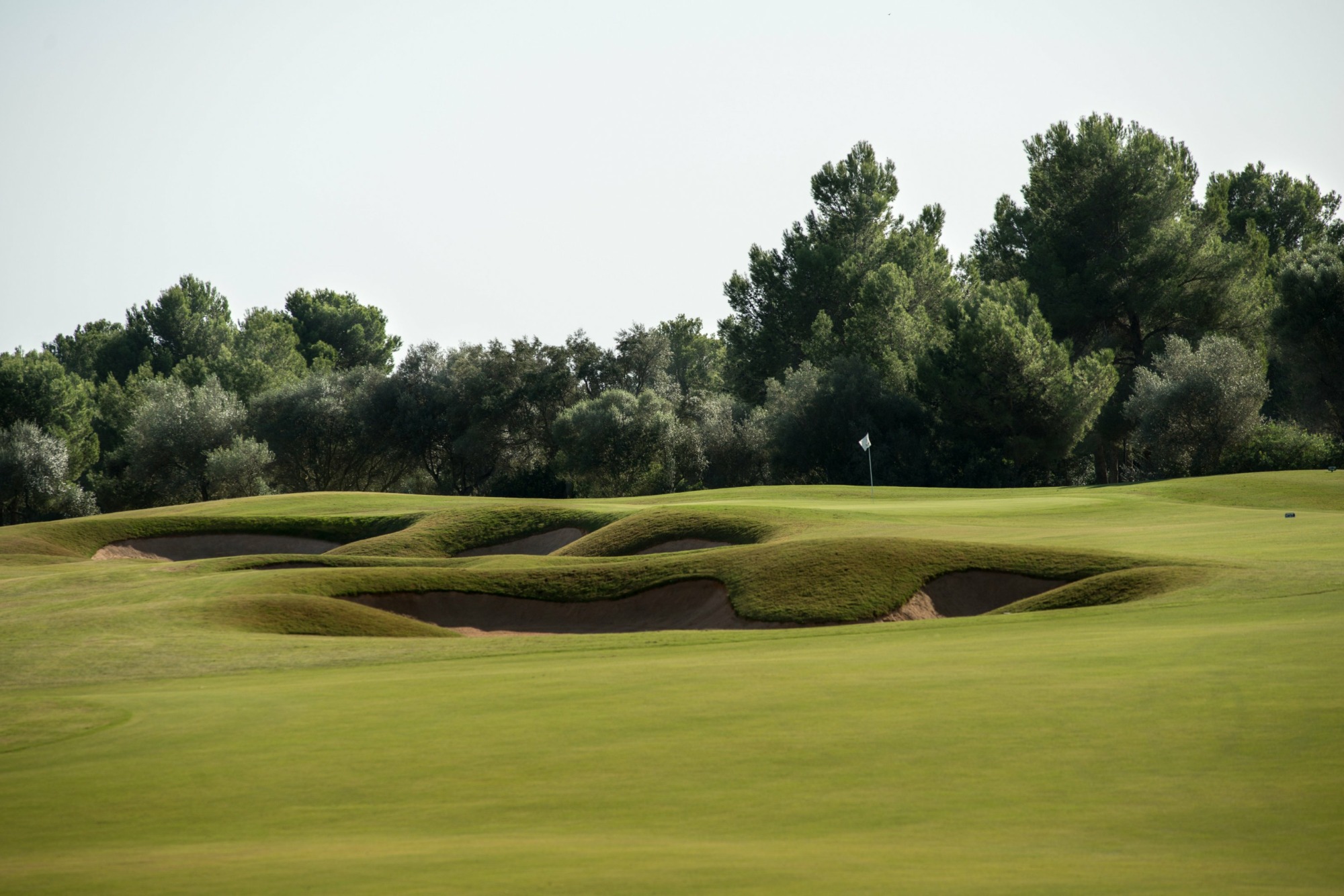 A Mediterranean Masterpiece
Golf Course – T Golf Palma
T GOLF PALMA is an 18 holes course par 71, on an estate of around 165 acres. The difficulty of the course is average, though it can reach high levels from the back tees. It has a total length of around 6.591 yards out from the white tees, where high-precision holes and holes for great hitters are displayed.
The course has been designed according to the topography of the land bringing into play the natural vegetation composed of pines, wild olive trees, carob-trees and bushes. The course envolves the player in the island's natural environment. This, together with the absence of buildings along the course make for a great golf experience. A complete network of buggy paths easily connect all the holes.
Golf Park Puntiró was acquired by T CLUB on April 2022. The course has been restored and brought to its original design with revamped fairways, bunkers, water hazards and greens. We have planted "Piranya" grass which is considered one of the best varieties in the world for golf greens and we are the first course to use it in Europe.
The clubhouse has also been restored to the high standards set by T CLUB at T GOLF CALVIA.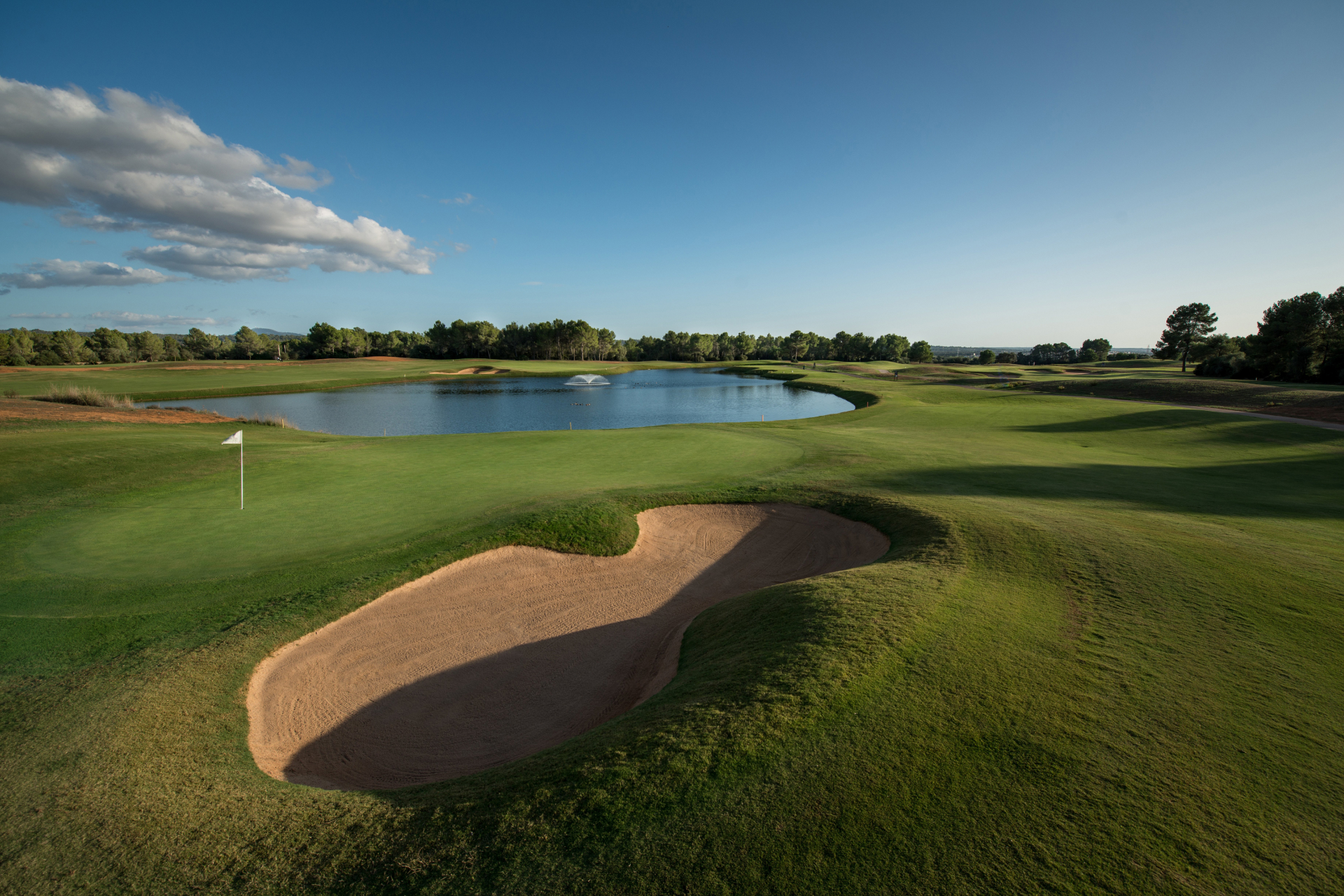 Golf Course
T Club June Special
T Club June Special
1 Green fee in T Golf Calvia and 1 Green fee in T Golf Palma Puntiro: € 210
or
2 Green fees in T Golf Calvia and 2 Green fees in T Golf Palma Puntiro: € 400

The handicap and the course
The official personal handicap does not take into account the difficulty of the course (playing handicap). The course handicap, however, is adjusted to the course. Depending on the degree of difficulty of the course, a player may receive more or less strokes than the personal handicap would allow. Thus, a challenging course does not necessarily weaken the personal handicap. Instead of separating, course handicaps allow players with different playing expertise to play fairly and on par with each other.
To see our local rules, please LOCAL RULESTo see slope for men, please CLICK HERETo see slope for women, please CLICK HERETo see slope for 9 Holes, please
CLICK HERE
To see our Score Card, please CLICK HERE
Playing Handicap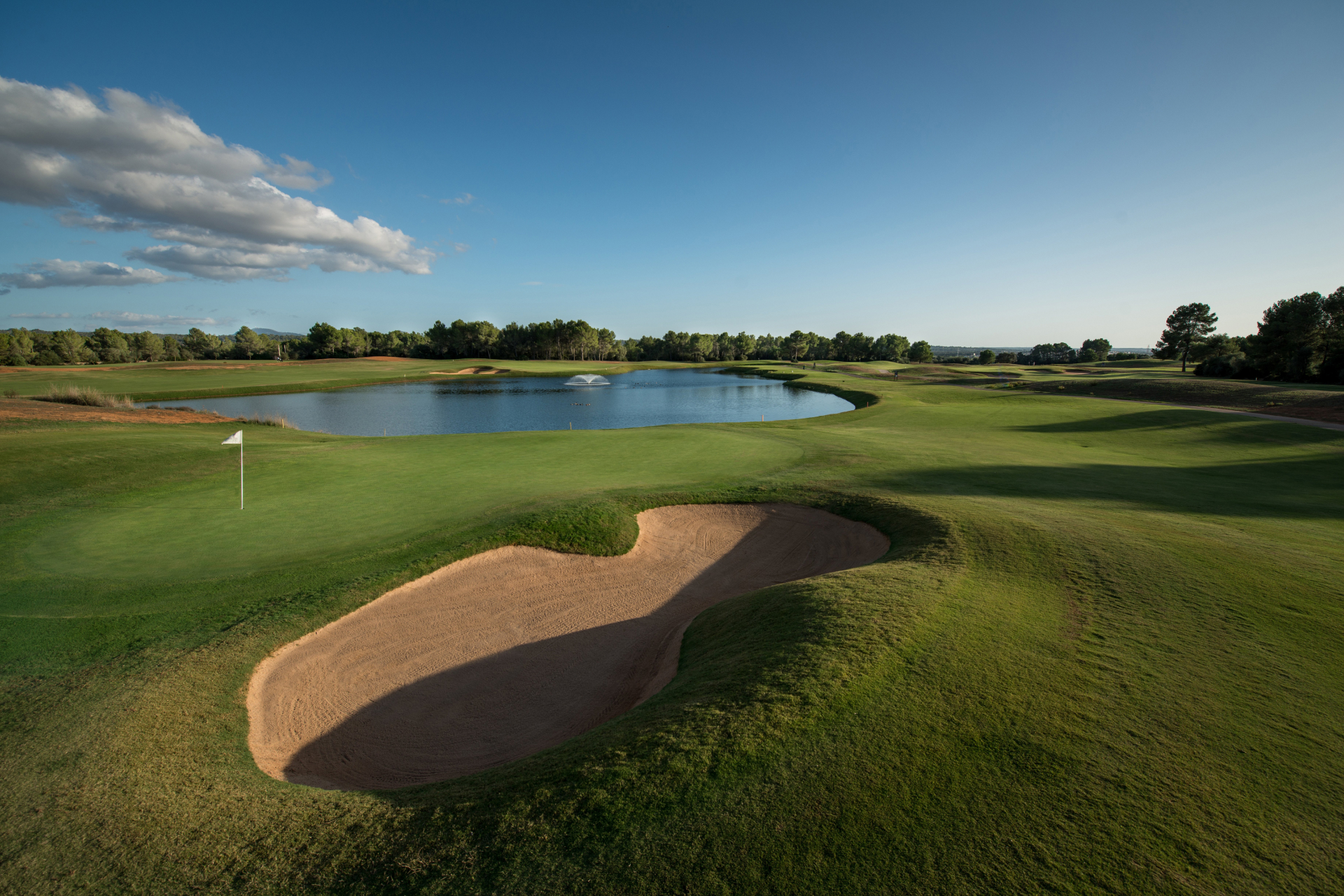 Want to get in a little practice?
We've got the perfect place. Our driving range is well maintained, clearly marked, has a variety of targets to hit at and is spacious enough for 50 golfers at a time. For anyone who golfs, that is exactly what you want from a range. Oh, we also added beautiful Mallorcan scenery because at T Golf we always like to give a little more.
Our practice fee allows you to use the driving range, pitching and putting area. Our range balls are Wilson Premium, not limited in flight.
The use of our practice facilities are included if you play a green fee of 9 or 18 holes on the same day. If you only want to practice, the practice fee is € 15 per person, tokens charged separately.
Driving Range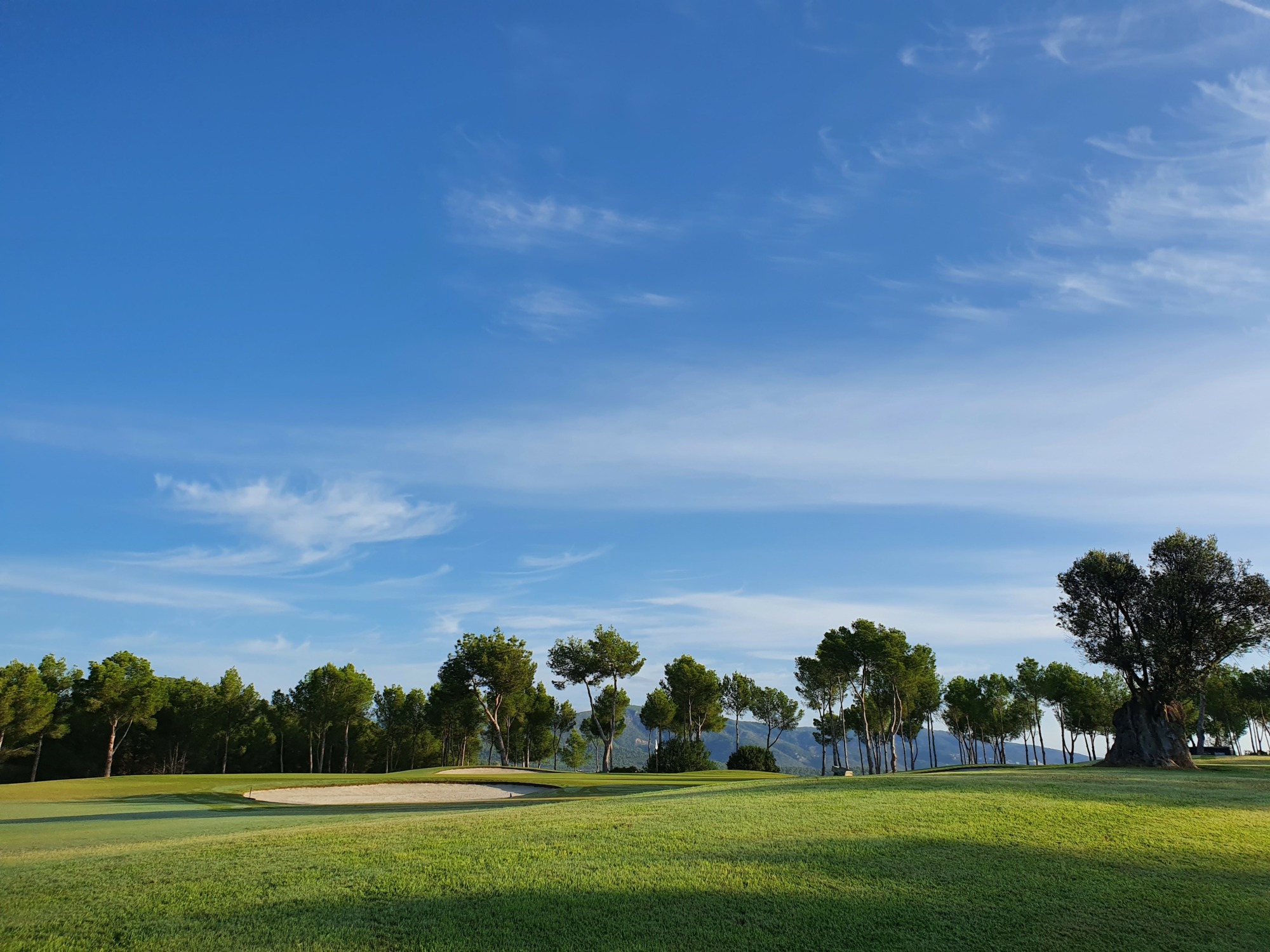 The short game is one of the most important parts of any round of golf. We want to make sure you are at your best. That is why we have put so much time and effort into creating a new practice are with large, groomed putting greens, bunkers, chipping and pitching zones.
Pitching & Putting Areas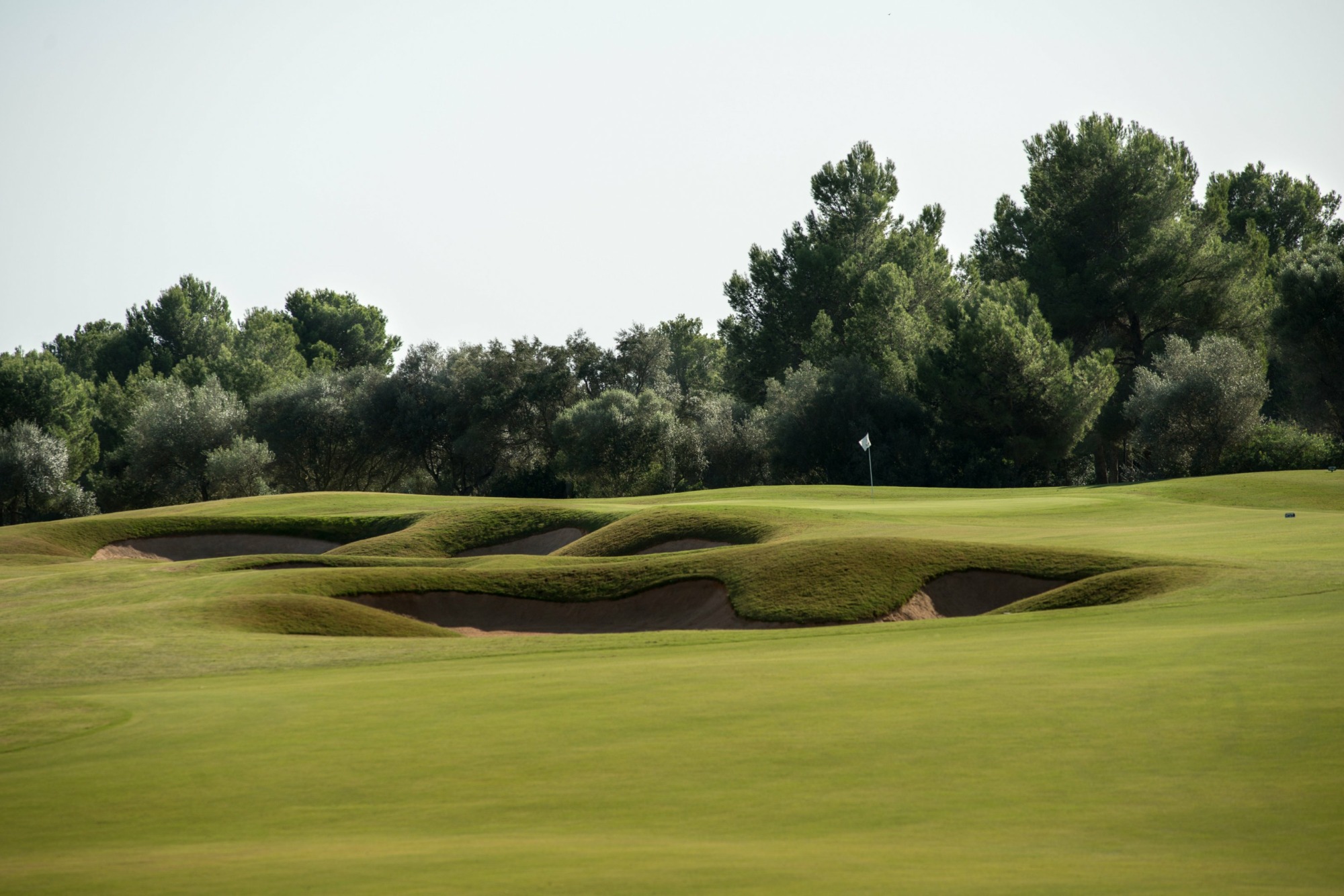 Fauna
A T Golf we are passionate about the wonderful flora and fauna of Mallorca.
That is why we use grass and plant varieties selected for their low need for water and phytosanitary products. All the plants you see on our properties are native, such as mastic, olive trees and Mediterranean flowering plants. We have incorporated a family of peacocks into the T Golf Palma family and we are preparing the correct habitat to incorporate the rest of our great family.