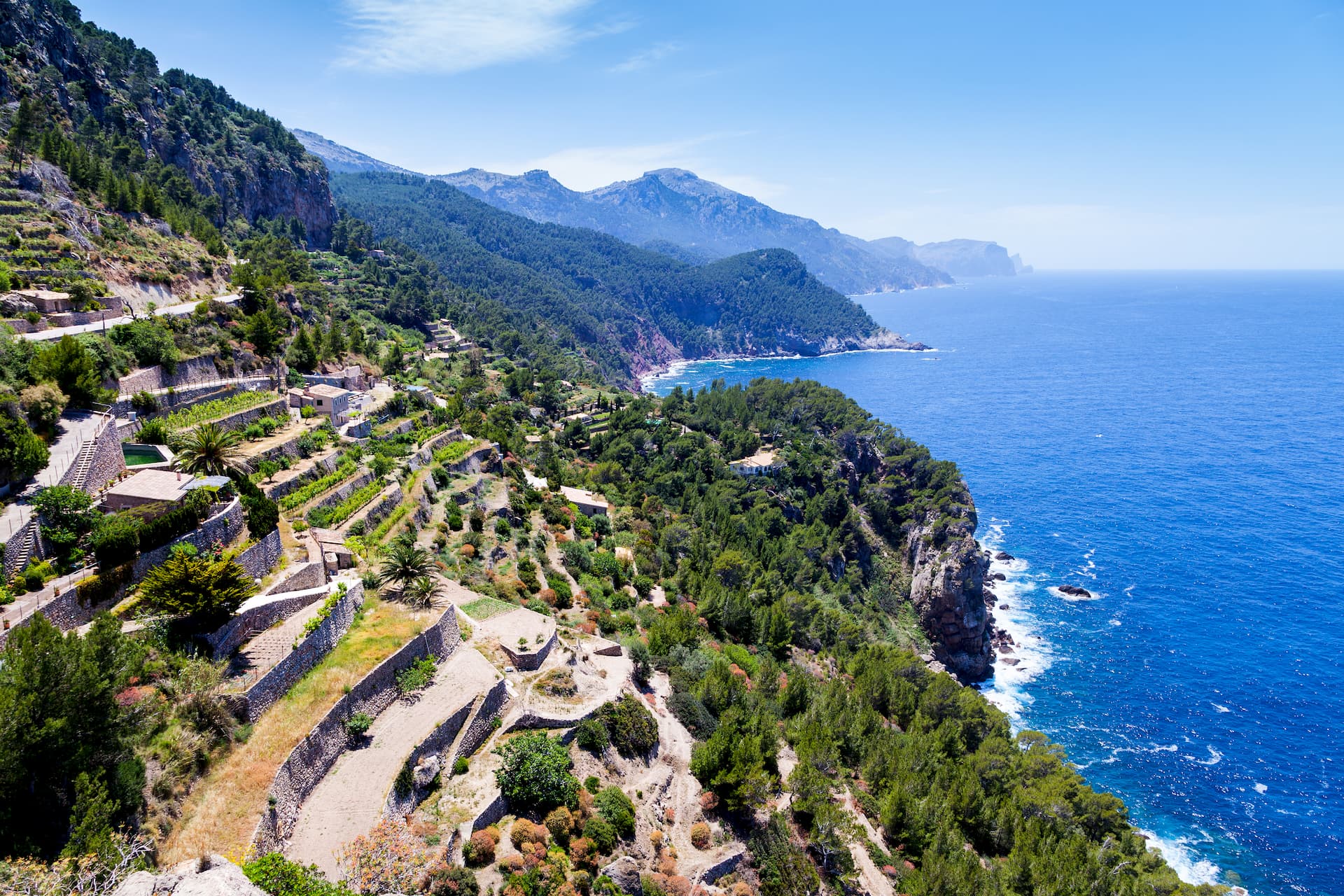 From terrace gardens of Banyalbufar to Es Port d'es Canonge
Banyalbufar is perhaps one of the best kept secrets in Mallorca. Still without mass-tourism, it is located in the Sierra de Tramontane but, at the same time, looks directly at the sea. There are plenty of paths to explore in and around Banyalbufar, although one of the prettiest is the Volta des General route.
Banyalbufar is a picturesque village. The land surrounding the village was developed by the Moors and divided by drystone walls. These ancient terraces stand today and speak powerfully of man's ingenuity in creating farmland out of inhospitable cliffs. In Moorish times, the town of Banyalbufar, whose Arabic name means 'vineyard by the sea', was famed for its Malvasia wine. Nowadays, the terraces are mostly used to grow vegetables and fruit. Tomatoes are the town's most famous crop but a few vines have been planted once again.
The Camí de Sa Volta des General is a very easy route that will take us from Banyalbufar to Es Port des Canonge, a path of no more than 70 minutes one way with spectacular views of the sea and that will surprise us on arrival with its old fishing port and an atypical orography where its cliffs with reddish tones stand out.
This is a low-difficulty excursion, as the entire route is very linear and takes us directly to the port, with some small slopes.
The Serra de Tramontane never ceases to surprise us with its infinite number of hiking routes.
Grade
Circular walk low difficulty, approx. 10km
Height
230mts both in ascent and descent
Departure
From Sa Volta d'es General at 11.30hrs
Arrival
Es Port d'es Canonge at 12.45hrs
Visit Banyalbufar village
From 15.30hrs to 16.30hrs
Please confirm before 17th of March.