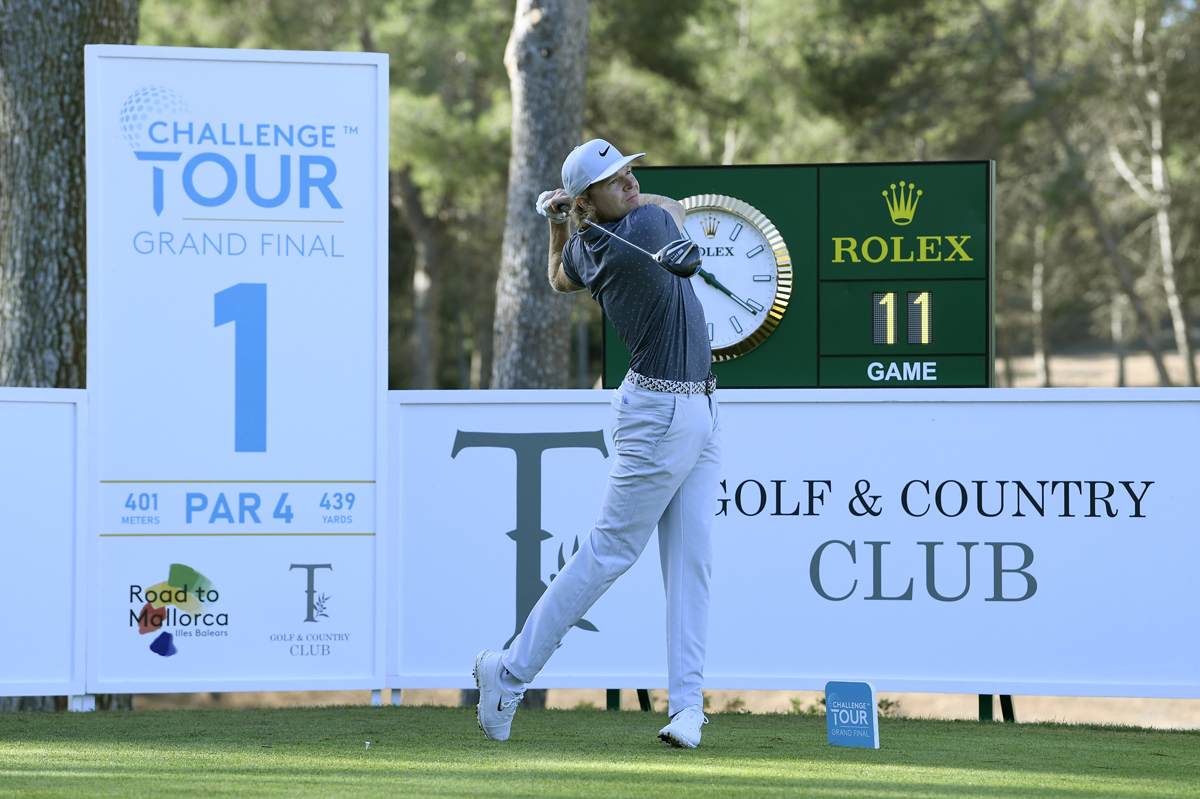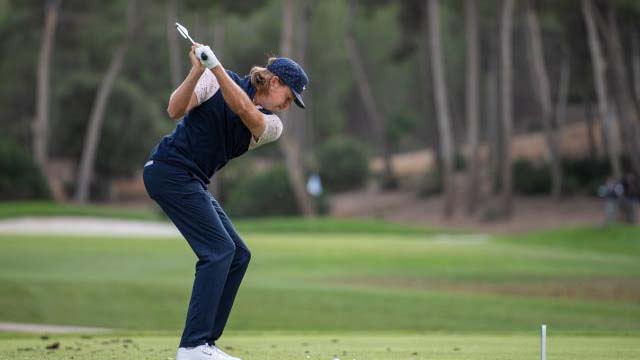 2ND DAY OF THE CHALLENGE TOUR 2020
Knappe goes low to lead by two in Mallorca
Alexander Knappe opened a two-stroke lead at the Challenge Tour Grand Final after posting a sensational bogey-free round of 63 on day two at T-Golf & Country Club.
The German finished with two birdies and an eagle in his last three holes to move two clear of overnight co-leaders Richard Mansell and Björn Hellgren, who share second place on nine under par.
The two-time European Challenge Tour winner holed out from the bunker for eagle on the last to put the finishing touches to an eight under par second round for an 11 under total.
"Birdie-birdie-eagle is a finish you always dream of, so I'm very happy right now," he said. "The 18th green is so firm, I just hoped that I would get it within ten feet. It was right on line, hit the flag, jumped up and went in."There's no wind, greens are pure and you can shoot that number. I holed a lot of long putts. There were three really long ones in the first ten holes and that got me going."
England's Mansell posted just a single bogey in his four under par second round of 67, but was left to rue a missed opportunity on the final hole as a three-putt for par meant he has to settle for a share of second place at the halfway stage.
"It was another good round of golf," Mansell said. "I made a couple of long putts on the back nine, missed a couple of short ones, so I'll go and work on that now, but I guess you can't do everything right.
"I birdied 16, birdied 17, played the last really well, but then just three-putted. Overall, I'm pleased, but it's just annoying to finish like that. The front nine was up there with the best nine holes of golf I've played, to be honest. Even though my score was only three under, it was a case of everything we said we wanted to do, like leaving it below the hole and stuff like that. I just did that every single hole.
"If you shoot four or five under, you're going to be around 20 under and if that gets beaten then you have to say fair play."
Road to Mallorca Number Four Matt Ford, Italian Enrico Di Nitto and Denmark's Niklas Norgaard Møller share fourth place on seven under par, while Sweden's Christofer Blomstrand, USA's Tyler Koivisto and Spain's Santiago Tarrio all share seventh place on six under par, alongside Norway's Kristian Krogh Johannessen who carded a superb five under par back nine 31 on day two.
The third round of the Challenge Tour Grand Final will begin at 8.30am local time on Saturday November 21, with Knappe, Hellgren and Mansell playing in the final group at 11.05am.
Video Gallery