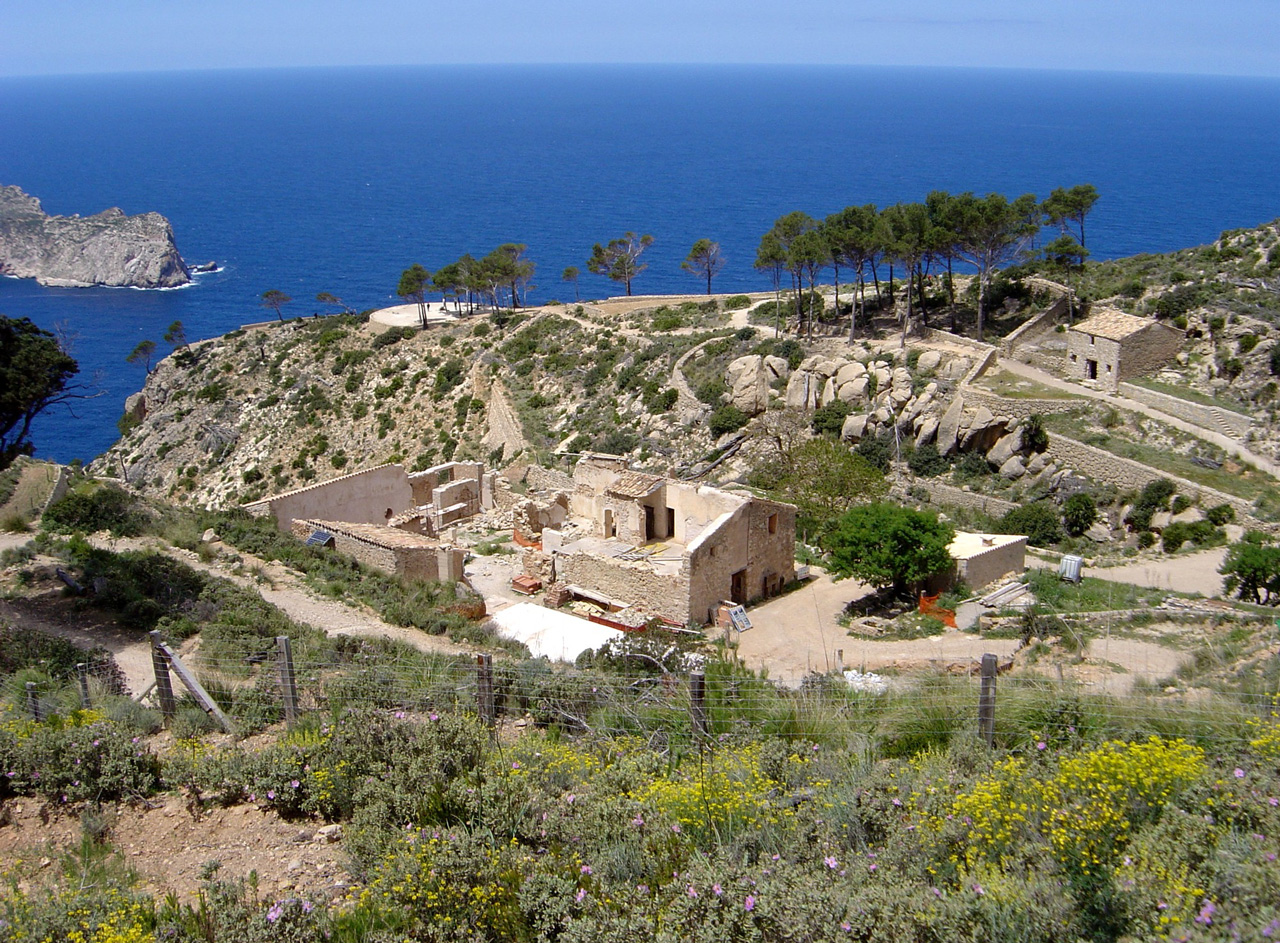 The ruins of the Trapiste Monastery
One of the classic hikes in Mallorca is La Trapa: A fascinating history and impressive views of the coastline of Mallorca and the island of Dragonera await you on the hike along La Trapa.
We will walk thru beautiful paths and trails far away from civilization along the south-western coast of the Serra de Tramontane and experience the true beauty of Mallorca with our own eyes. The moderately difficult La Trapa hike requires good mobility, as we have to climb a small part over a few rocks – but we will experience a breath-taking view of Dragonera Island.
La Trapa Monastery was founded in 1810 by Trappist monks who escaped the French Revolution and erected a number of buildings and a water system on the remote and incredibly beautiful coastline to live autonomously.
Grade
Circular walk, medium difficulty, approx. 12km on wide tracks and stony paths with a short section of scrambling over rocks
Height
500mts both in ascent and descent.
Departure
From Sant Elm at 11.00hrs
Price
€ 30 which will be donated to T Foundation
Please confirm before 11th of October