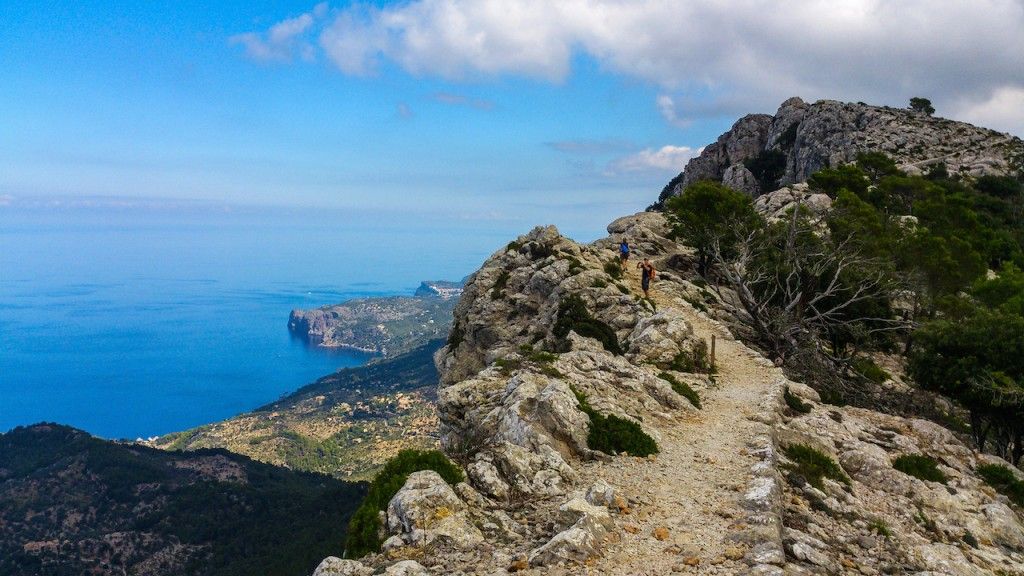 We hike through the estates of Archduke Luis Salvador of Habsburg, who was known as a "green eccentric fellow" because of his habit of buying the rough coastal land to save hundred year old olive trees.
Visit of Son Marroig Estate and Sa Foradada
Located between Valldemossa and Deia, Son Marroig stands in a privileged position overlooking the sea from its prominent location. Before we start our walk, a visit to the estate of Son Marroig is a must. The House Museum at Son Marroig is a private institution created in 1927 in order to preserve, disseminate and promote the emblematic figure of Archduke Luis Salvador. Key figure in the cultural history and patronage of the last years of the nineteenth and early twentieth century.
The Archduke bought the property at the end of the 19th century along with most of the land and possessions between Valldemossa and Deià. During his stay, he undertook various reforms, giving the house a more palatial air and a new life to the gardens. Although his greatest contribution was undoubtedly the famous Mirador of Son Marroig is a temple of Italian marble that was constructed for the Archduke to imitate the one that is on top of the island of the Pallavicini gardens in Paglia, near the city of Genoa that in its time was an imitation of the Greek Tholos. The mirador rises from a circular base of four stairs and has eight conical columns offering unique and spectacular views of the northern coast of the island.
After the death of the archduke, the house passed into the hands of his secretary Antonio Vives, whose descendants are the current owners.
The descent to la Foradada will allow us a fabulous view of a picturesque peninsula lying at our feet, we can admire the beautiful scenery from the different viewing platforms constructed for the Archduke.
Grade
Circular walk approx. 7 km leisurely descend on a broad track, but the return makes you work up a good sweat
Height
290 mts both in ascent and descent.
Departure
Son Marroig at 11.00hrs
Time for Picnic
Lunch at Sa Foradada Restaurant
Price
€ 30 which will be donated to T Foundation
Please confirm before 17th of May